Interest tags are a great way for attendees to search sessions by their interests instead of scrolling through the whole agenda and reading through each session description. Similar to tracks, attendees are able to filter the agenda and select sessions based on their interests. 
To create a tag, go to the admin of the site an open Agenda>Interests.
Input the tags you want by either separating them by commas or by new lines. Then click Add.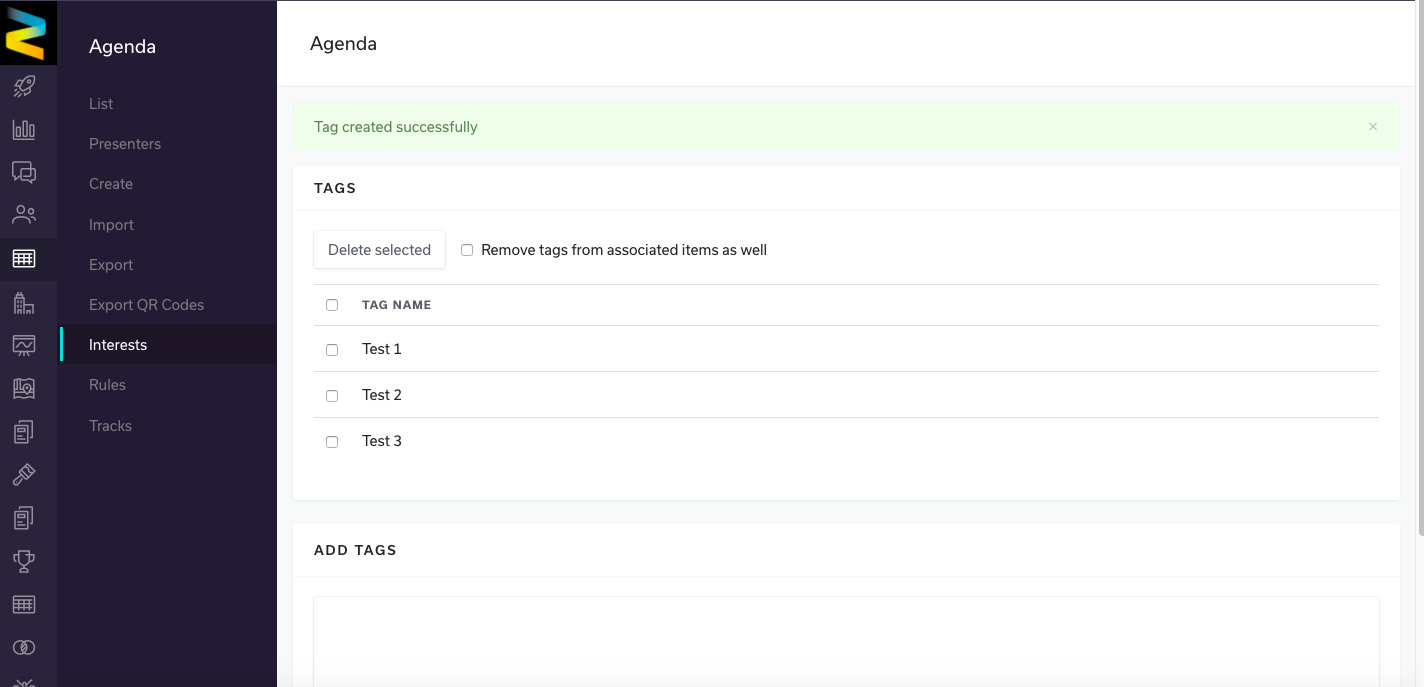 You can add parent/child tags by putting the parent in front:
Parent>child tag 1
Parent>child tag 2
Once interests have been created, you can assign the session either by listing it in the csv file when you import it in the tags column, selecting the tags when you manually create or update a session. You can also work with the integration specialist if you are integrating sessions into your site and would like to also have the tags carry over.
NOTE: Sometimes tags will be labeled with a comma so it could be a single tag labeled "Snap, Crackle and Pop". The system will still read it as two separate tags because of the comma. If you want a single tag to have multiple words, instead of separating it with a comma, use "&" or the word and or just leave a space.