Start off by logging into admin and following the steps below: 
Once you have clicked on the Exhibitors tab, you will see a list of all the exhibitors/sponsors currently loaded into your site. Notice there will be columns that indicate certain things about the exhibitors/sponsors such as the Company Name, Sponsorship Type, how many contacts, the booth location, etc. 
Click on the exhibitor/sponsor that you would like to edit from the list. From here, you can change name of the exhibitor, the company profile picture, the description of the exhibiting company, etc. Add tags to the exhibitor by selecting the boxes underneath the description box. There is also check box for Sponsors or Exhibitors. If Sponsor is selected, make sure to select what type of sponsorship the exhibitor is in the dropdown box below. Once the moderator has finished editing the company profile, click save at the bottom of the page. 
Exhibitors/Sponsors can also be created manually. Select the Create link at the top of the page and start filling in information about the company such as the company name, a description about the company, whether the company is a sponsor or an exhibitor, etc. When complete, select Create at the bottom of the page. Once the exhibitor has been created, it will appear in list alphabetically.
**Please note that this function is best utilized if a moderator is only adding one exhibitor at a time. To add multiple exhibitors/sponsors at one time, please click here.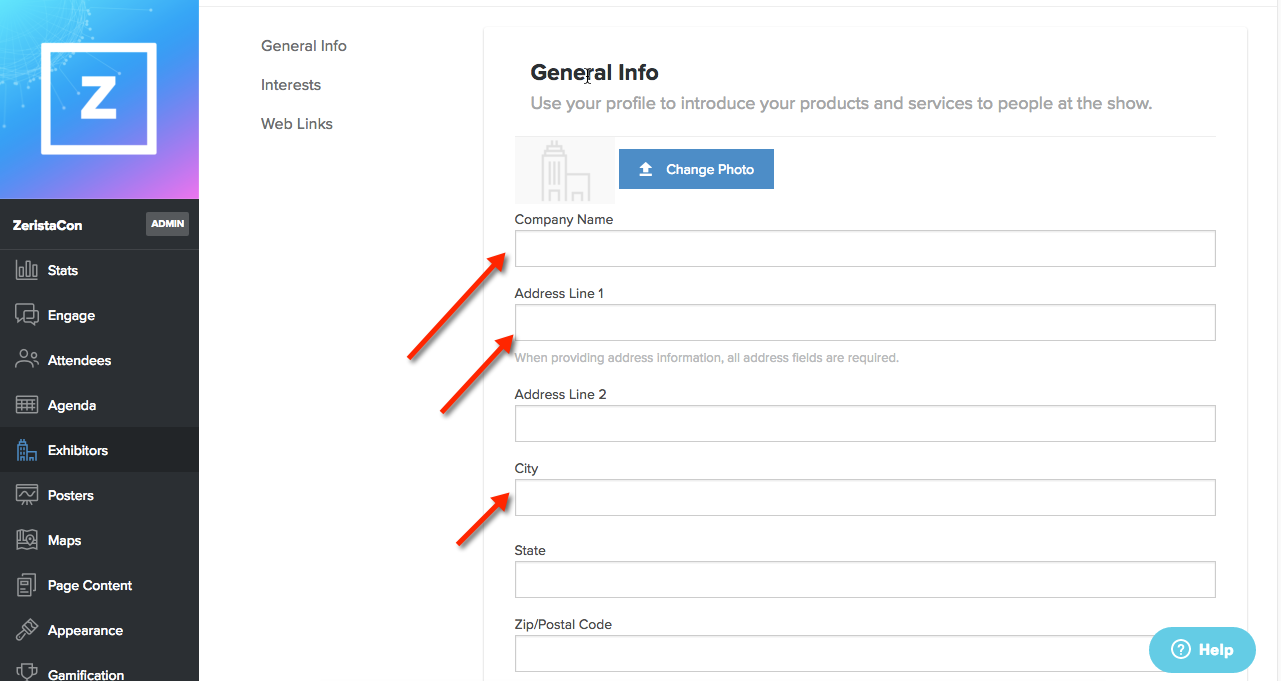 To add contacts manually to a company, click List at the top of the page then click the number under Contacts for the company you wish to add the contact to.
Enter the name of the attendee you would like to add to the company profile and select add. This will add that person as a direct contact for the company. 

For information on importing multiple exhibitors/sponsors, please Click Here.