The Zerista platform can pull tweets from Twitter accounts or a hashtags into the Posts section of a website and app.
Go to http://mytwitterid.com/ and type in your Twitter handle to get your Twitter ID.
In admin, go to Settings>Basics and scroll down to the "Twitter" section.
Enter the Twitter ID's and/or any hashtags you would like to pull into the field indicated below. Separate entries with a comma.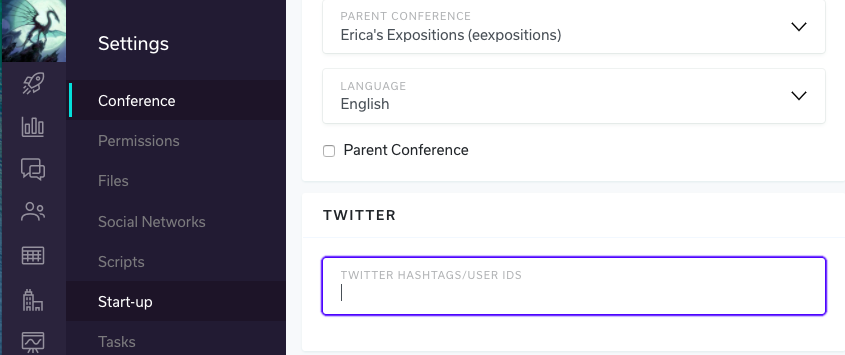 Note: if you choose to enter a hashtag, a large portion of tweets (not all) with that hashtag will pull into your posts section. Ensure your hashtag is specific enough not to pull random tweets! Information from both twitter ids and hashtags only populates from the point you enter and save those details. We do not pull in historical information against your inputs. The twitter integration only runs for events with conference dates in the future.
For more information on integrating your social media platforms into posts, click here.