This post will provide an overview of the Action Page under the Stats menu.
As you know the Stats Page is a tab in admin that accumulates data over time for the event. 
If you wanted a breakdown of actions within the website and app then all you will need to do is follow these instructions. 
Firstly make sure that you are logged into the website as the Admin/Moderator.
Click Stats
The page will reload and you will see sub menus at the top such as:
Stats

View Actions

Product Help

Google Analytics

Tableau

Settings
Click on View Actions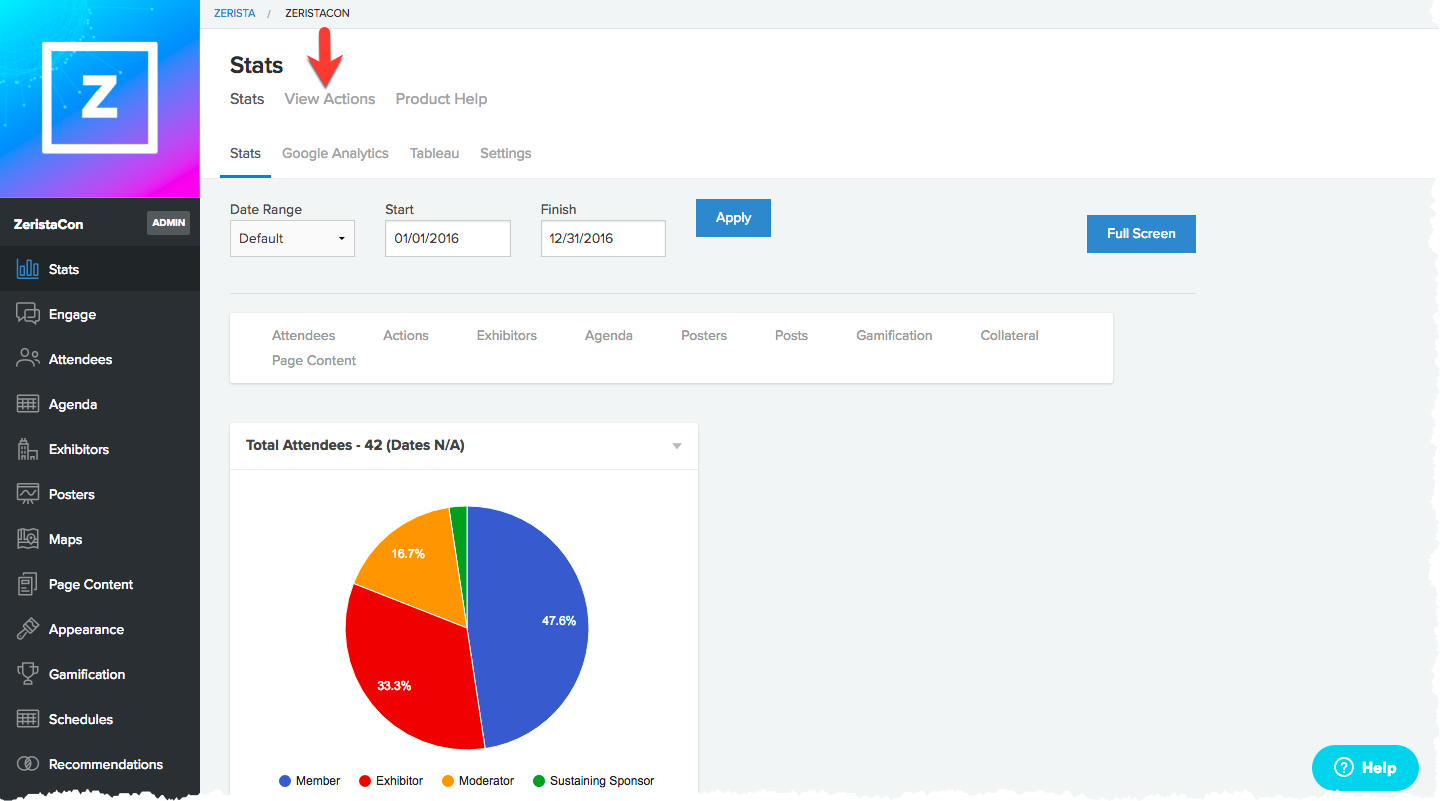 By selecting View Actions the page will reload and you should see something like this.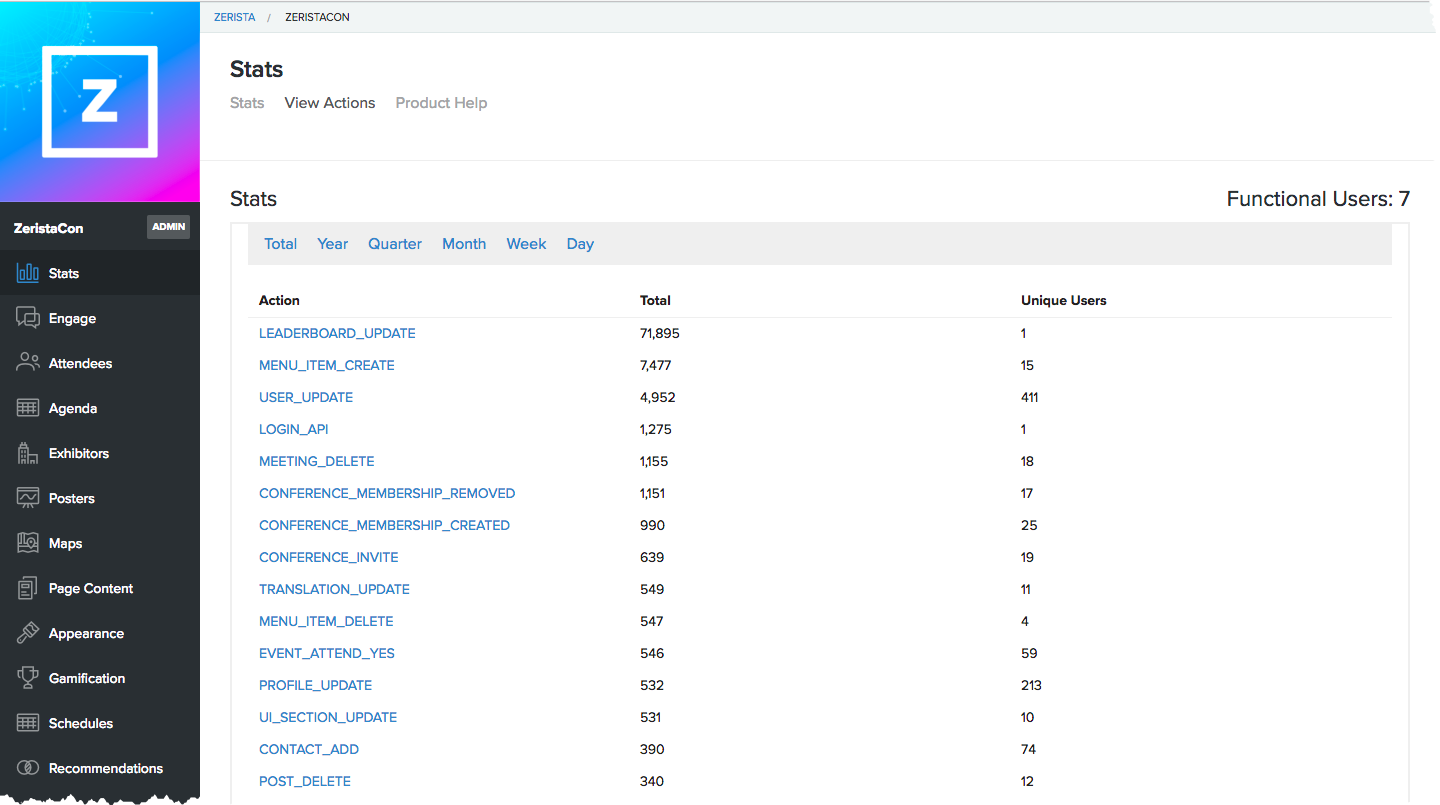 This page will display the Action taken by the users, the Total number and Unique Users.
You can filter the stats by clicking on the following:
Total
Year
Quarter
Month
Week
Day
The great thing about this page is you can individually click on any action to get a breakdown of the stats for the relevant action you have selected.
Example - Profile Update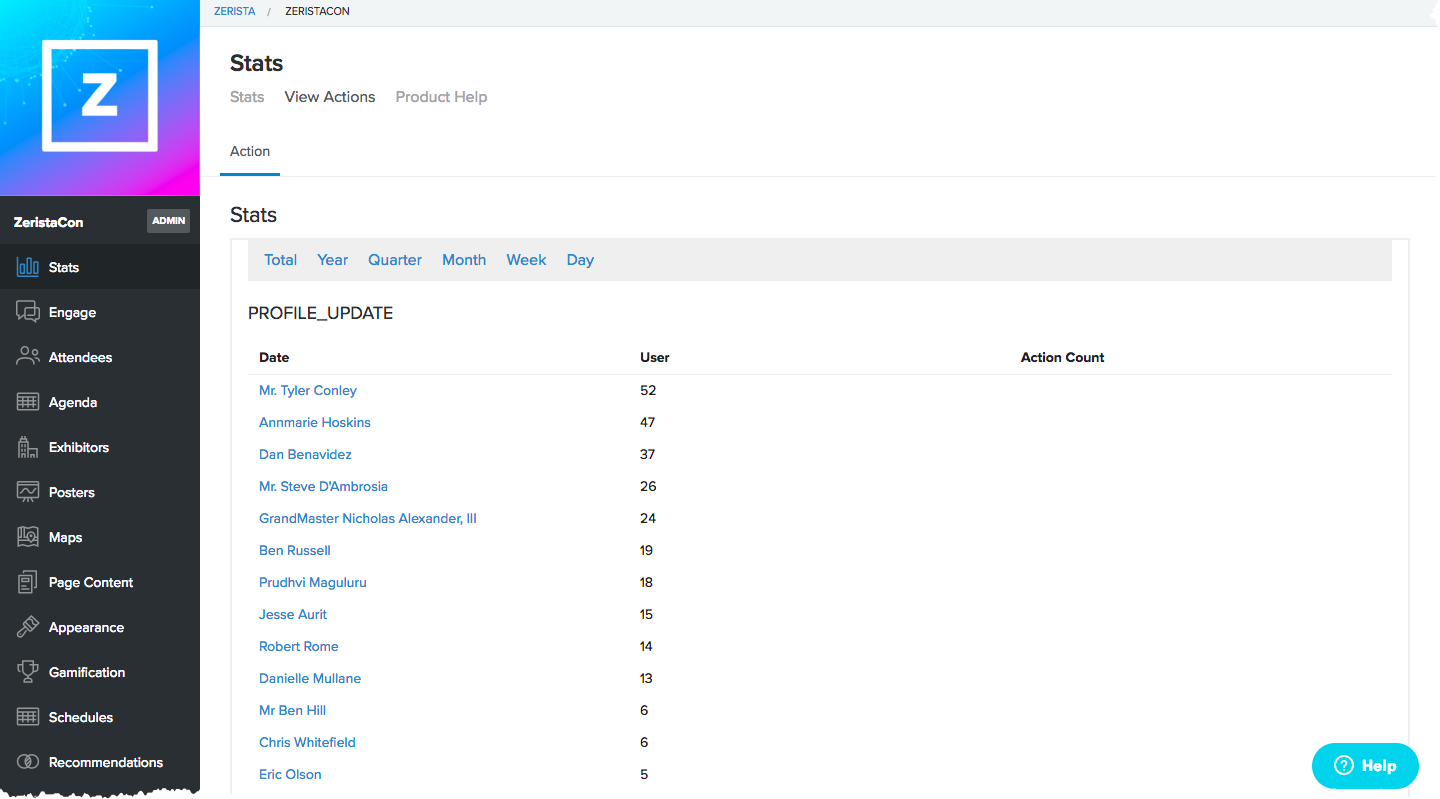 If you would like to know more about Stats then please review this help center post Stats Page Overview
Any further questions or queries with regards to the Action Page then please contact your Project Manager, alternatively contact Zerista support.