This post will outline how to manually add points for a user under Gamification in a situation where the user is unable to earn the points by completing an achievement normally.
Firstly, what you will need to do is make sure you are logged in as the administrator/moderator.
Then click the Gamification icon/link on the left hand sidebar menu.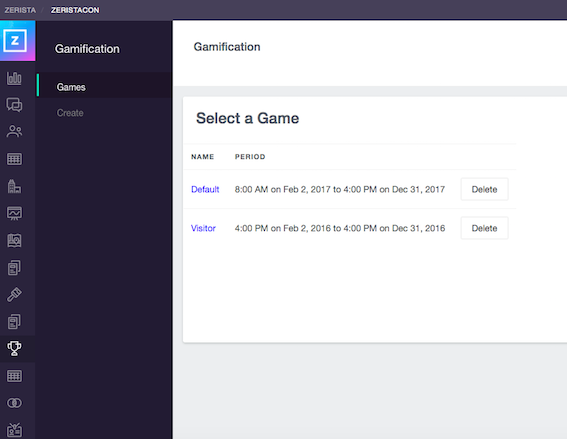 Click on the name of your game to open the details page for your game.
Once the page has refreshed you will see a list of menus at the top under Gamification.
What you will need to do next is click on Add Points.
Under this menu you can search for any attendee and assign any additional points for the user.
You will need to search for the attendee by typing their name into the field.
From there you select an action from the dropdown menu.
Once you have selected your action you will then need to select your target.
For example: -
Add (Attendees) - Select the target attendee.
Add (Exhibitors) - Select the Exhibitor.
Add to schedule (Agenda) - Select a session
Add to (Posters) Select a poster.
Unlock Achievement (Wildcard) - Select target achievement.
The action date and time will need to be filled in as a requirement.
One important note to mention is when choosing the achievement date and time it must be during the time the achievement was active. If they are coming the day after the session you have to choose the date and time of that session for the points to apply.
Next click on the dropdown menu under Action Source. This will display different options to select from.
Typically, QR scan is the most commonly used option.
Once you have filled in all the fields it should look something like this.
Click add to assign the points to the user.
Providing you have created the achievements you should find that the points have been added successfully.
You can repeat this process as many times as you like or for other users.
If you require any further assistance on this please contact Zerista support, alternatively contact your project manager for more information.