As a moderator, manager, or admin, you can manually add points to a user's score during a game. This can be handy if for example, a user is unable to earn the points by completing an achievement normally.
Open the admin portal of your website, then click Gamification.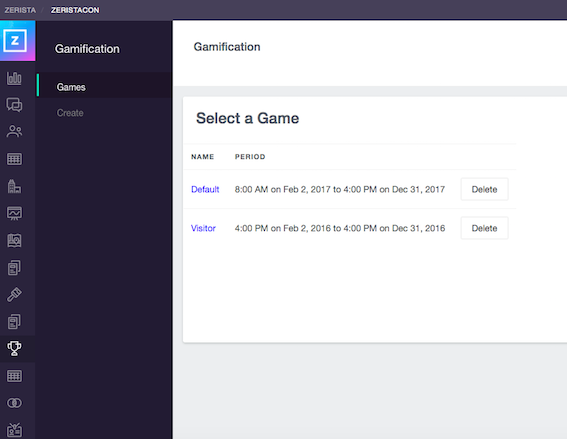 Click your game's title to open the settings page.
Click Add Points.
Under this menu you can search for any attendee and assign any additional points for the user.
1. Enter the name of the attendee to gain points.
2. Select the Action (Achievement) to determine how many points will be acquired.
3. Select the target (depends on the achievement.
4. Pick the Action Date (must be during the game's/action's scheduled run-time).
5. Pick the action source.
6. Click Add when finished
You can repeat this process as many times as you like or for other users.
If you require any further assistance please contact Zerista support, alternatively contact your project manager for more information.