This post will outline how you can delete points from a user under Gamification and how this is managed under admin.
Firstly login to the website as the Moderator/Admin and the click on Gamification.
Once you can see a game that has been created under Gamification click into the game to open the menu.
After clicking into your chosen game you will notice that under Gamification the default page will always be settings. You will need to click on the menu tab called Leaderboard.
Under the Leaderboard menu it will display a list of all users who are participating in the game
A lot of times there are hundreds of users so you will need to search for the user and then click into the record.
Once the page reloads you will be taken in the the user you have selected leaderboard.
On the left handside you will see how many points the user has. You can click the top box to remove all points, the other option is ticking individually each box depending on how many points that you would like to remove for this user.
You will need to click Delete to remove the user points.
A message box will display asking are you sure?
Please make sure you are happy with removing the user's points before proceeding.
Click Ok.
The page will reload and you will see that the points for this user have been removed.
Repeat this process if you require to remove points from other users.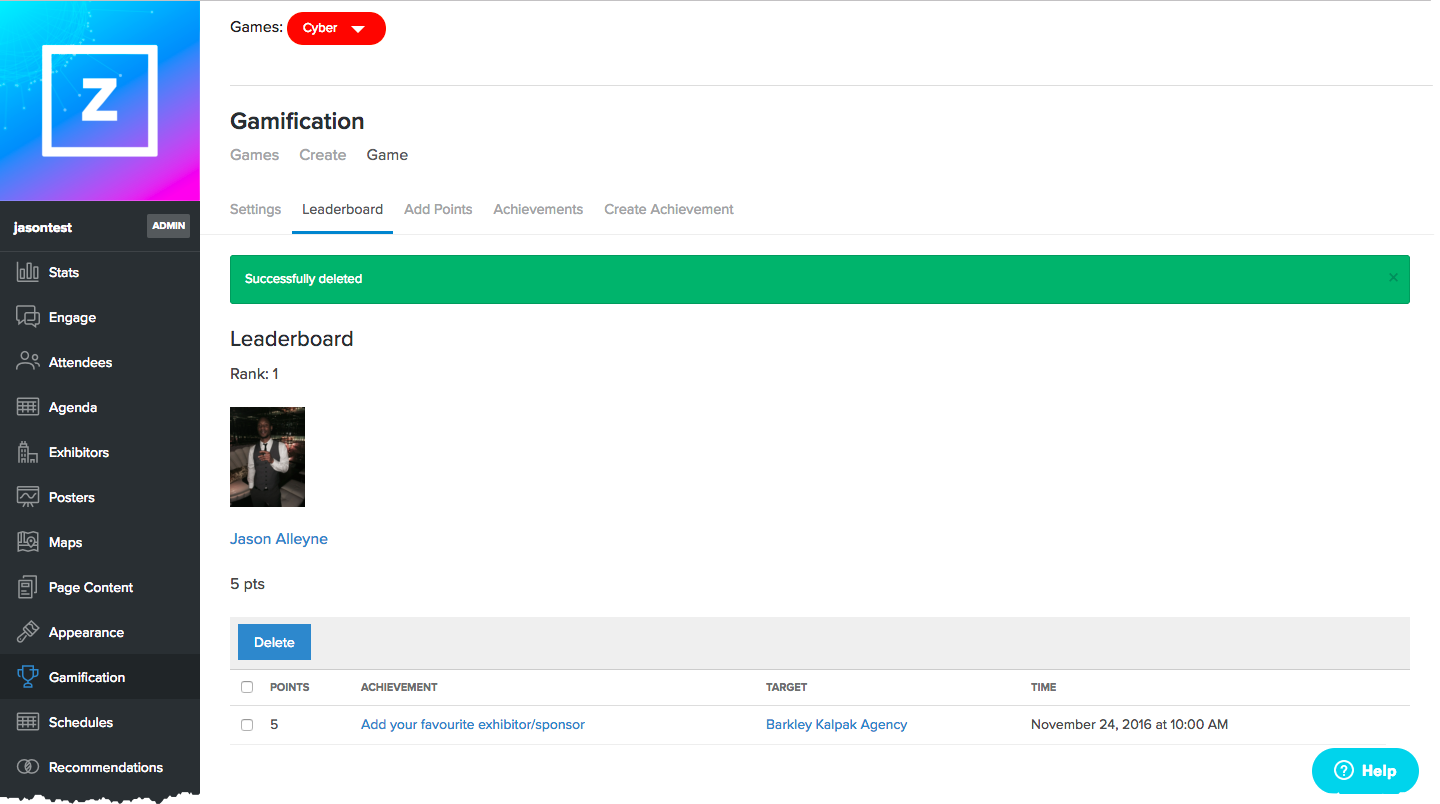 If you make a mistake after removing a user points and need to add points then I would recommend reviewing this article:- How Do I Add Points To A User
If you require any further assistance on this please contact Zerista support, alternatively contact your project manager for more information.