This article will walkthrough how to edit locations as the administrator in the website.
First, what you will need to do is login in as the administrator/moderator to the website.
Next is to click on Maps and then Locations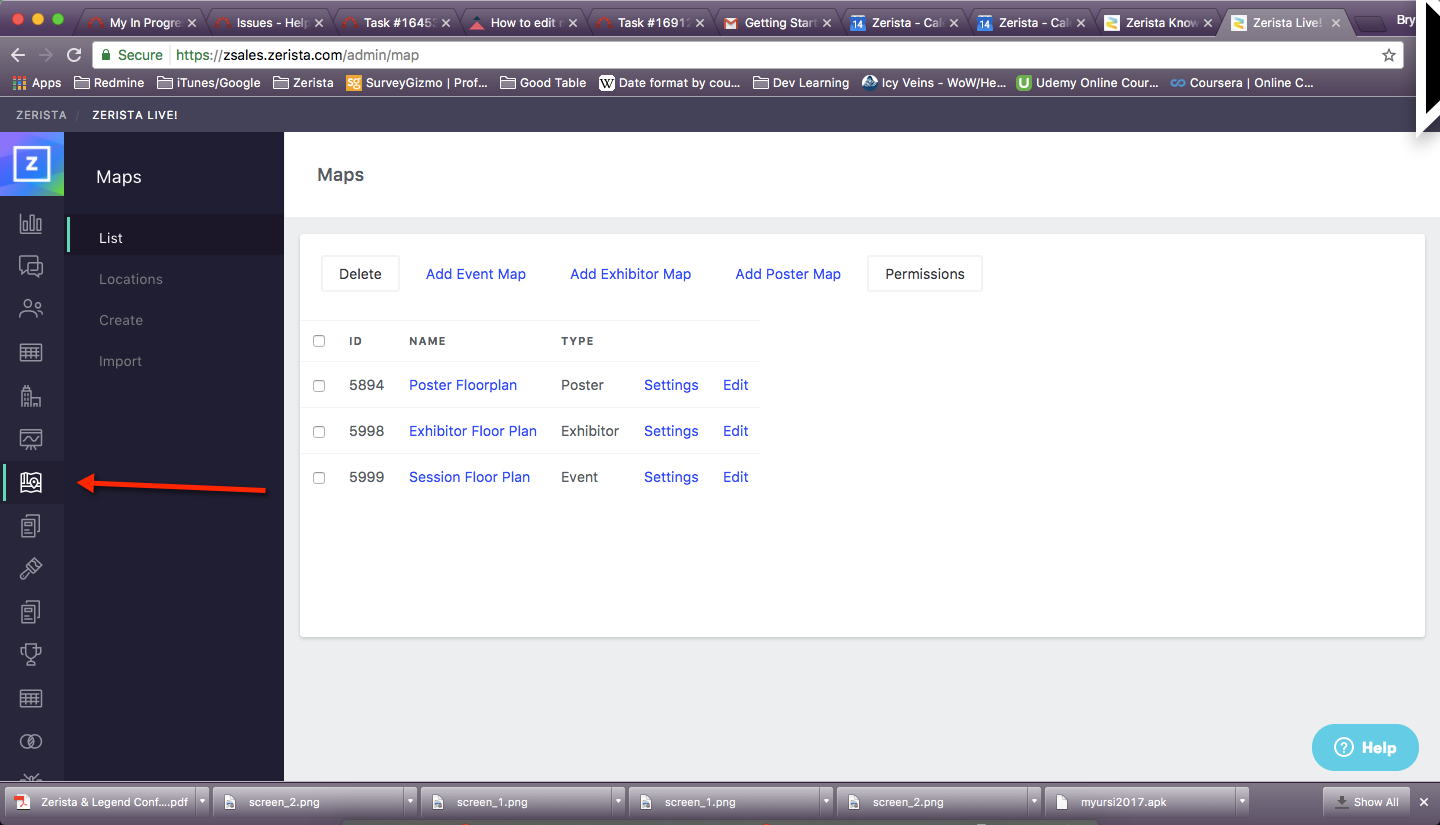 Once you are under the Locations menu click the name of the location you'd like to edit.
You have the ability to change a meeting's capacity limit by adjusting the number in the "Meetings" field. To prevent meetings from being scheduled in a certain location, use the value "0". If you want multiple meetings to occur in the same location at the same time, make this value whatever you desire greater than 1. Using 1000 or 10000 will avoid the capacity of the meetings from being reached depending on the size of the event. 
Example: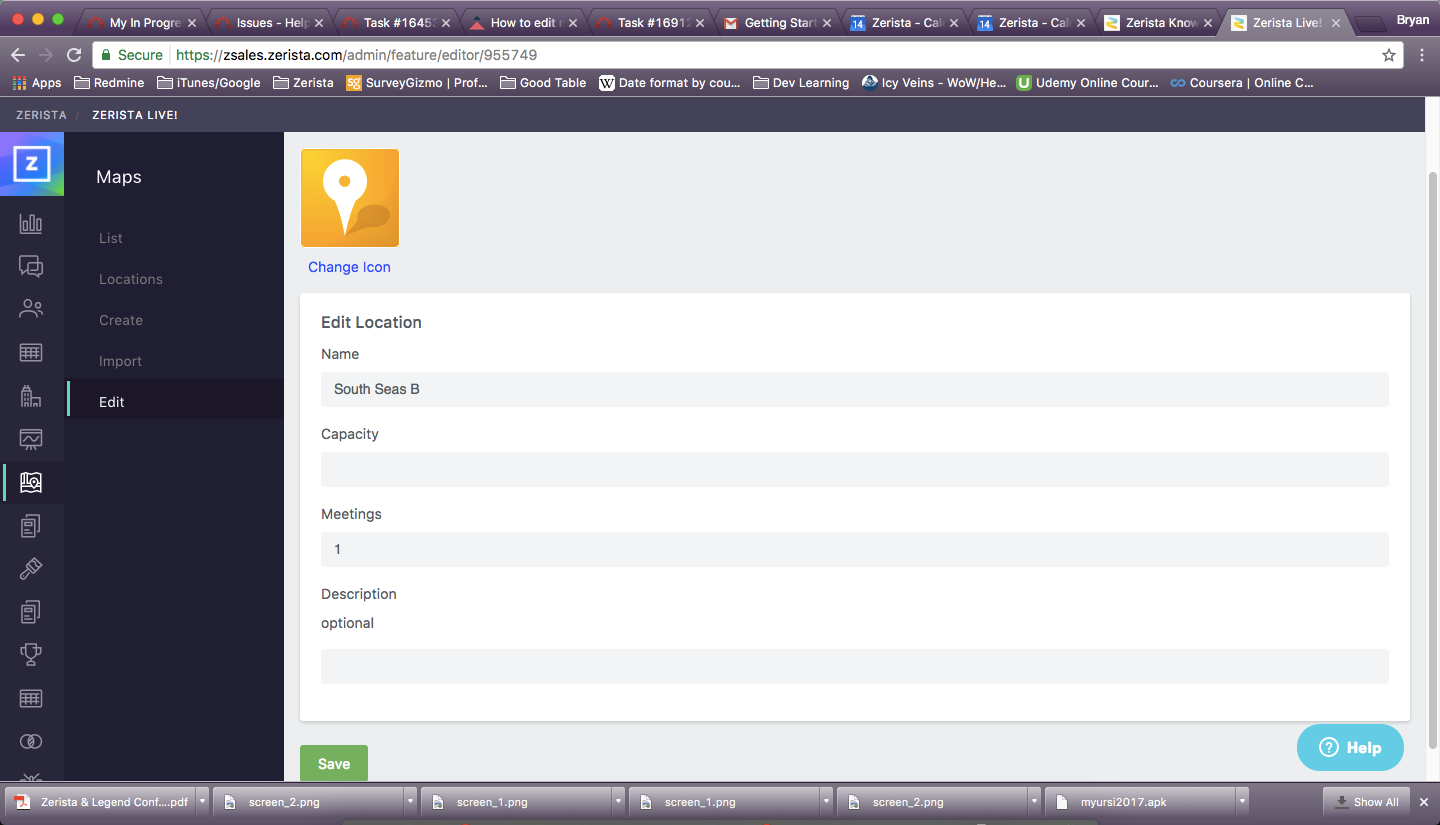 You can repeat these steps for necessary locations, however remember to click save at the bottom to save your changes.
To test this out you can login to the front end of the website and create a meeting in that location.
If you wanted to further test this setup you can login as the administrator and switch to a different user and create a meeting at the same time in that location.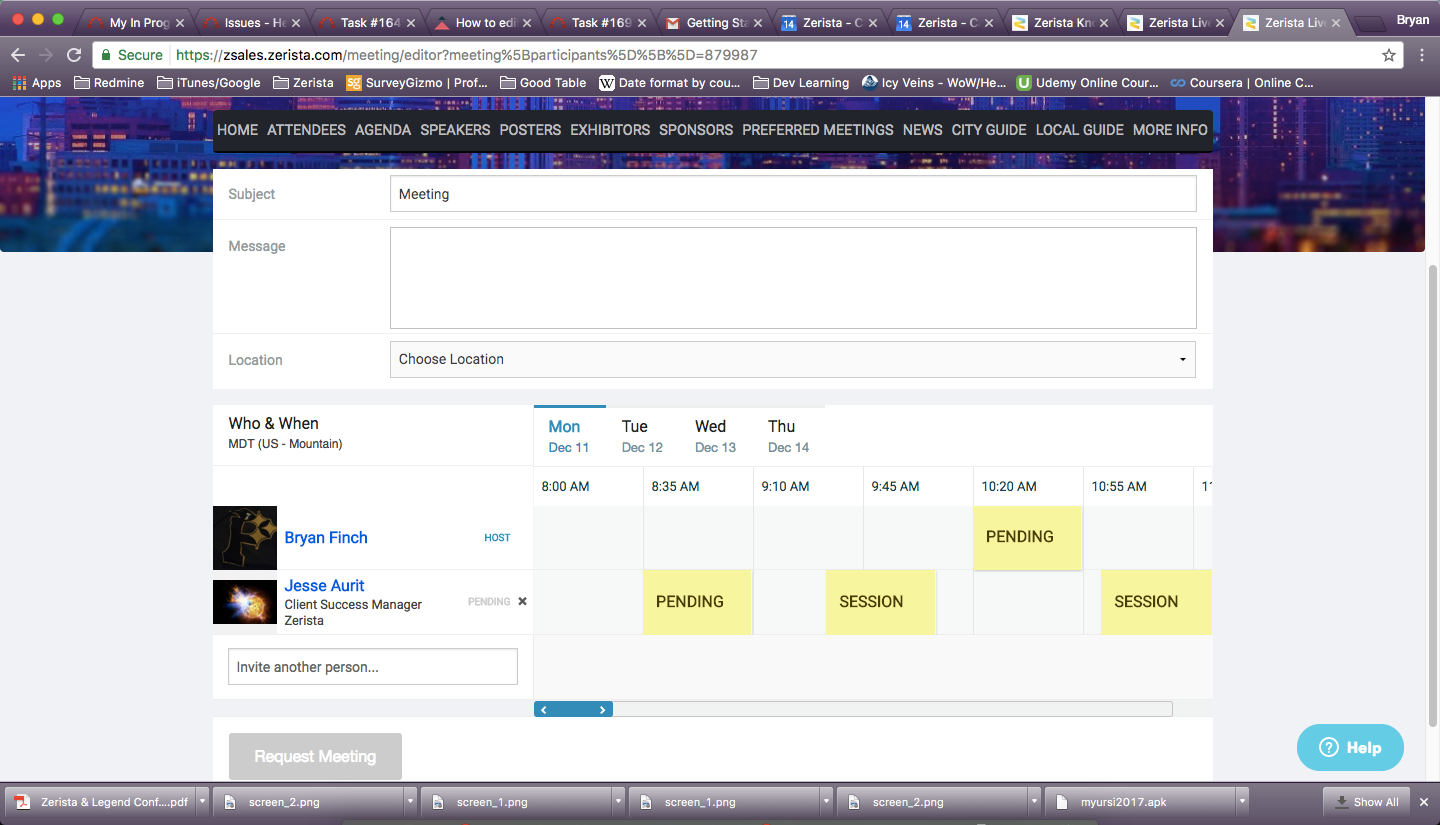 Please note:
Depending on the limit set under the locations you may receive an error message which prevents you from creating another because the meeting limit has been set to 1 for example.
Locations are also used to map sessions/booths/etc. These are typically set to 0 to hide session and/or non meeting locations like posters.
Creating a New Meeting Location: 
To create a new meeting location, simply click on Maps and Create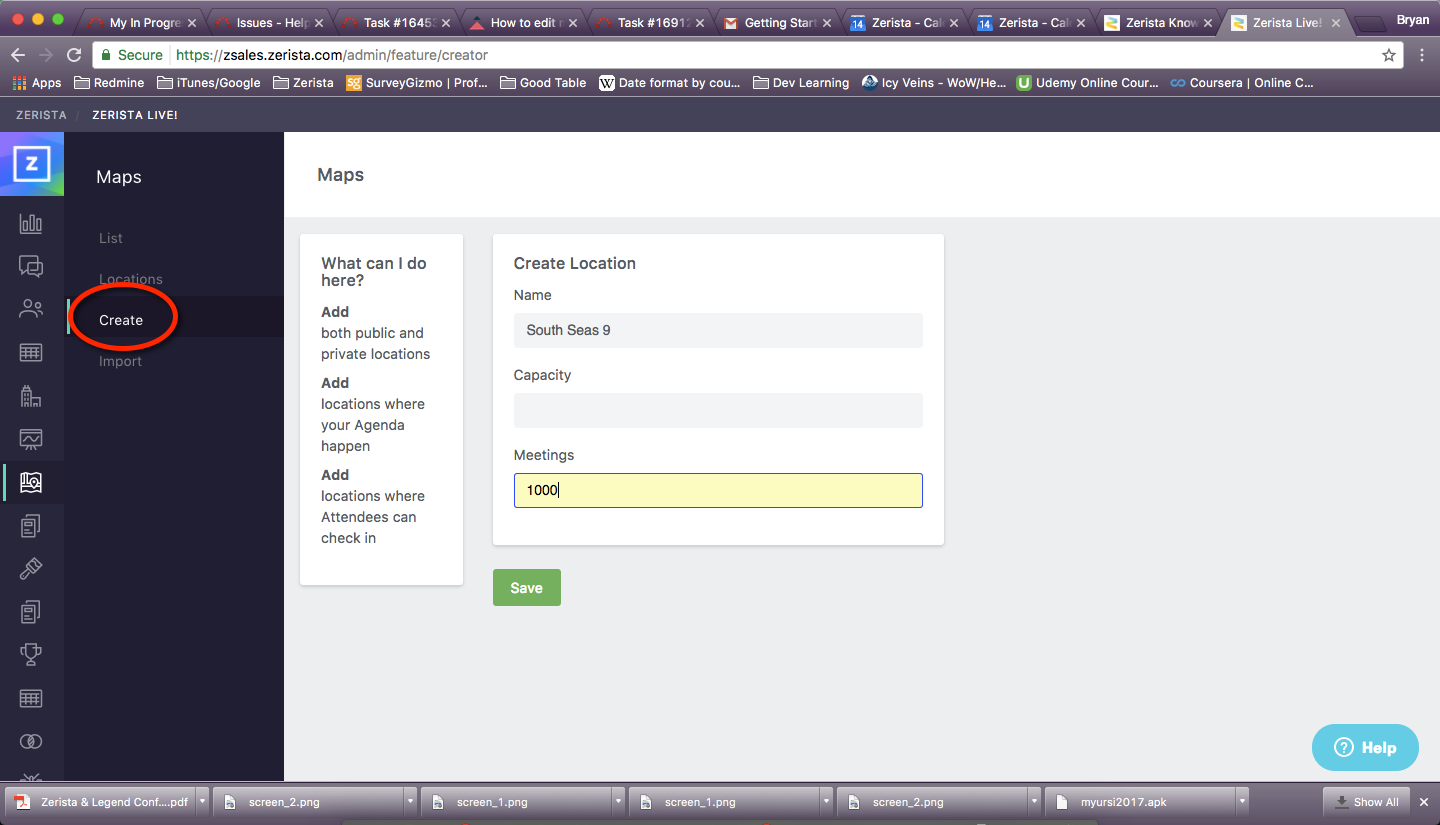 First name the location and change the Meetings field to a number that will be sufficient for the event to where the capacity will not be reached. Example: 1000 or 10000.
Click Save when complete. 
Note: Locations sort numerically then alphabetically.