This help center post will review how to setup and create different sponsor types and how to rank them.
To have the ability to do this you will need to login to the website as the administrator and then click on the "Exhibitors" menu item.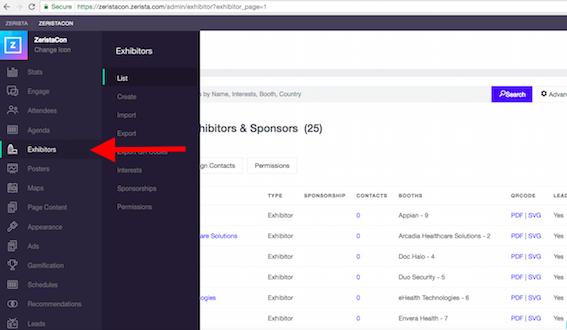 Once you clicked into the Exhibitors menu click Sponsorships on the top bar.
If this is your first time setting up these sponsor types you will need to click on Create to add a new Sponsorship. The other thing to note is you do NOT need to click create in the admin if coming through the data import. You can click on the Import menu to select your exhibitor data file and then import the data which includes sponsor types. This will then get created in the order that is appearing in the import appropriately.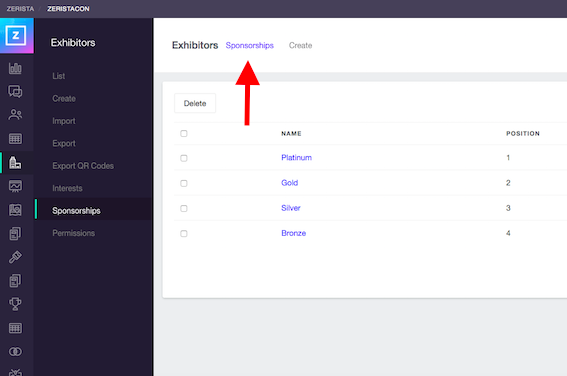 If you are following the manual process of creating your sponsor types you will need to give the Sponsorship type a name and position (Ranking EG.1)
Once done click Save. 
The Sponsorship types have now been created and will appear under the Sponsorships listing.
 Feel free to re-rank their order by editing them and changing their number. The lower the number the higher they appear on the sponsoring page. To do this click into any of the sponsorships.
If you make a mistake at any time you have the ability to delete any of the Sponsorship types by clicking on the delete button.
 To see how the sponsorships display, go to the front end of your site and click Sponsors.

 The Sponsorship types will sort based on the order you entered.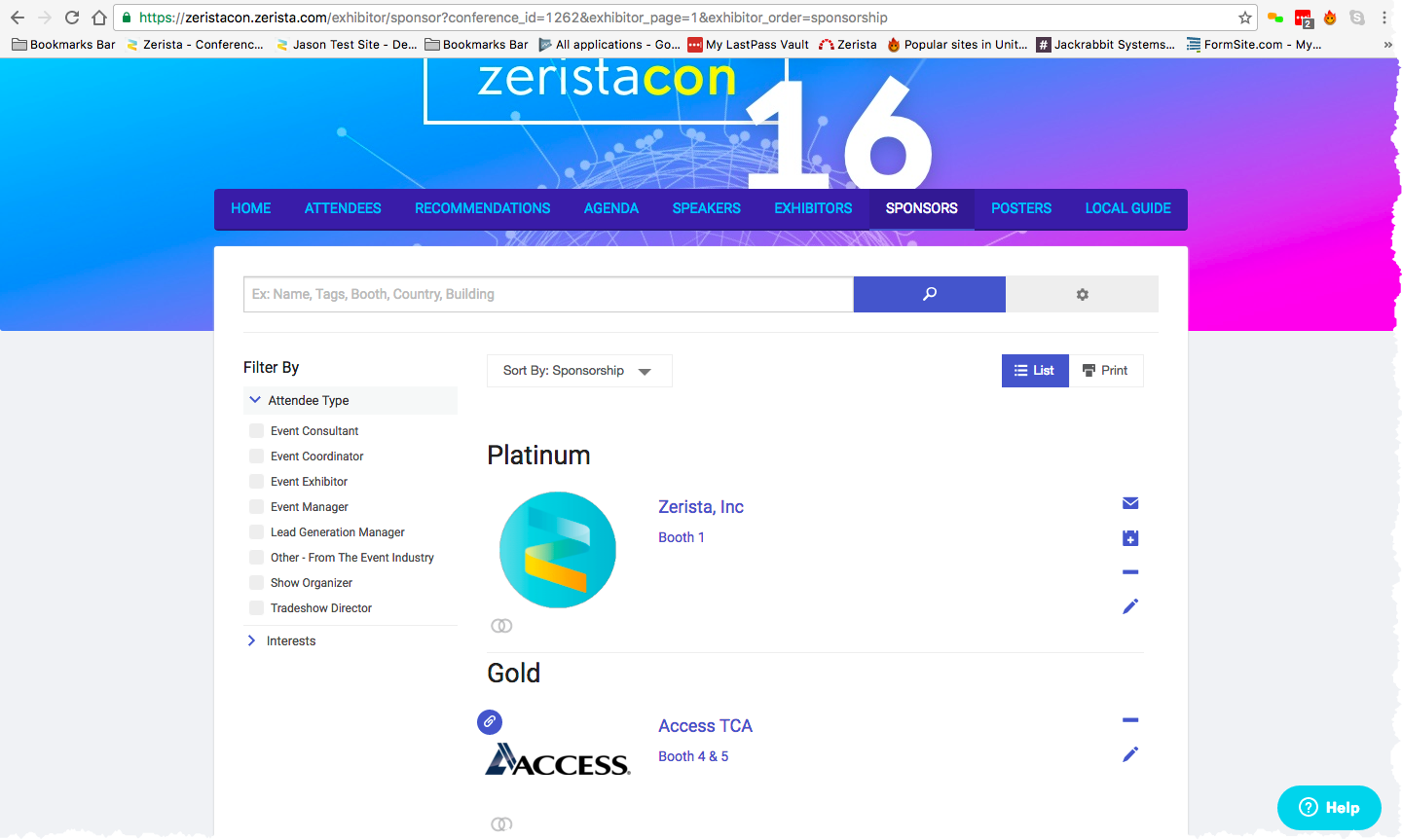 If you would like to know more about how to add sponsorship to the Home page of the website then please *Click Here*
A few things to note:-
Sponsor types can be assigned through importing

A company cannot have more than one sponsor type

We can add sponsors to the home page of the app/web on request

If a sponsor type is not in use it will NOT appear in the sponsor order on the front end.
 If you have any further questions or queries with regards to this setup then please contact your Project Manager, alternatively contact Zerista support.