Icons are pictograms displayed on a computer screen in order to help the user navigate a computer system or mobile device.
This help center post will give an overview of how icons can be changed in the back end of the system.
As a moderator you will have the ability to login as the administrator to your site and change the default icons to use your own graphics.
Once you have successfully logged in as the administrator on the side menu click Appearance.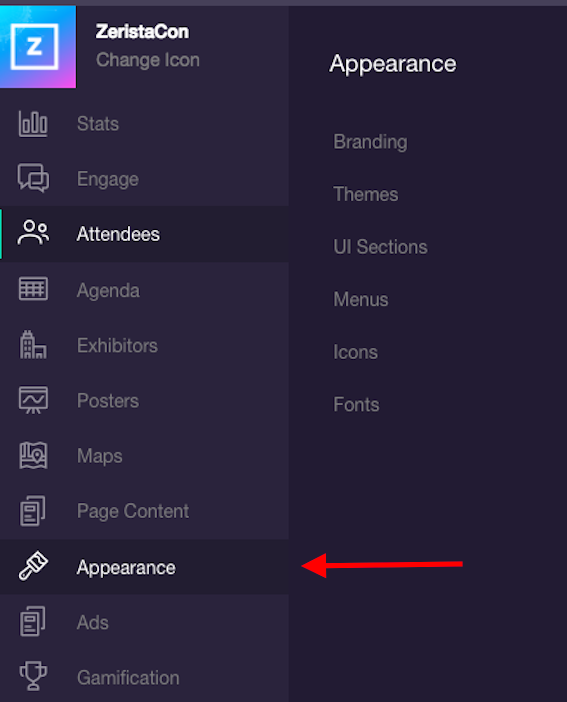 Under the appearance menu click into Icons.

Under this menu you can swap out and change the icons.
Once you have updated the icons remember to click save.
From the below screenshot you can now see the updated icons have now replaced the default icons.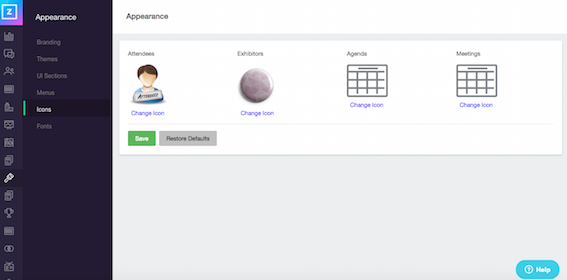 You can now go to the front end of your website and see all your attendee, sessions, and exhibitors have new logos. 
By clicking on the "Restore Defaults" button you can reset all the icons to Zerista defaults.
A user or company can change the default image that you have added under the Appearance > Icons. What this means is that their icon will overwrite this one at all times.
Lastly if you want custom icons for example for sessions then those can be loaded on the files page by reviewing this article Hosting Files in the Zerista Admin
If you have any questions or queries then please contact project manager, alternatively contact Zerista support.