The Analytics Menu is a sub menu that can found underneath the Stats Page. To find this page go to Admin>Stats>Google Analytics
The analytics sub menu separates the total stats that accumulate on the app and website. A moderator can find the following information under this sub menu
Total Pageviews

Total Unique Users

Total Hours Spent

Total Hours/User

Total Pageviews (Web)

Hours Spent (Web)

Minutes/User (Web)

Hours/User (Web)

Pageviews (Chart, Web)

Average Time on Page (Chart, Web)

Total Screen Views (App)

Hours Spent (App)

Minutes/User (App)

Hours/User (App)

Screen Views (Chart, App)

Average Time on Screen (Chart, Web)

Sessions by Browser (Web, Chart)

Top Devices by Session (App, Chart)

Top Countries by Sessions (Web, Chart)
Under the Date Range menu we can also adjust the date range for seeing the metrics.
If you click the drop down menu you can select the following:-
Default
Pre-Event
During Event
Post Event
Custom
Once you have chosen you option filter the Start and Finish dates of your event conference to give you the analytical stats that accumulate on the app and website.
Click Apply

The page will reload and you will be presented with the analytics for your selected Date Range.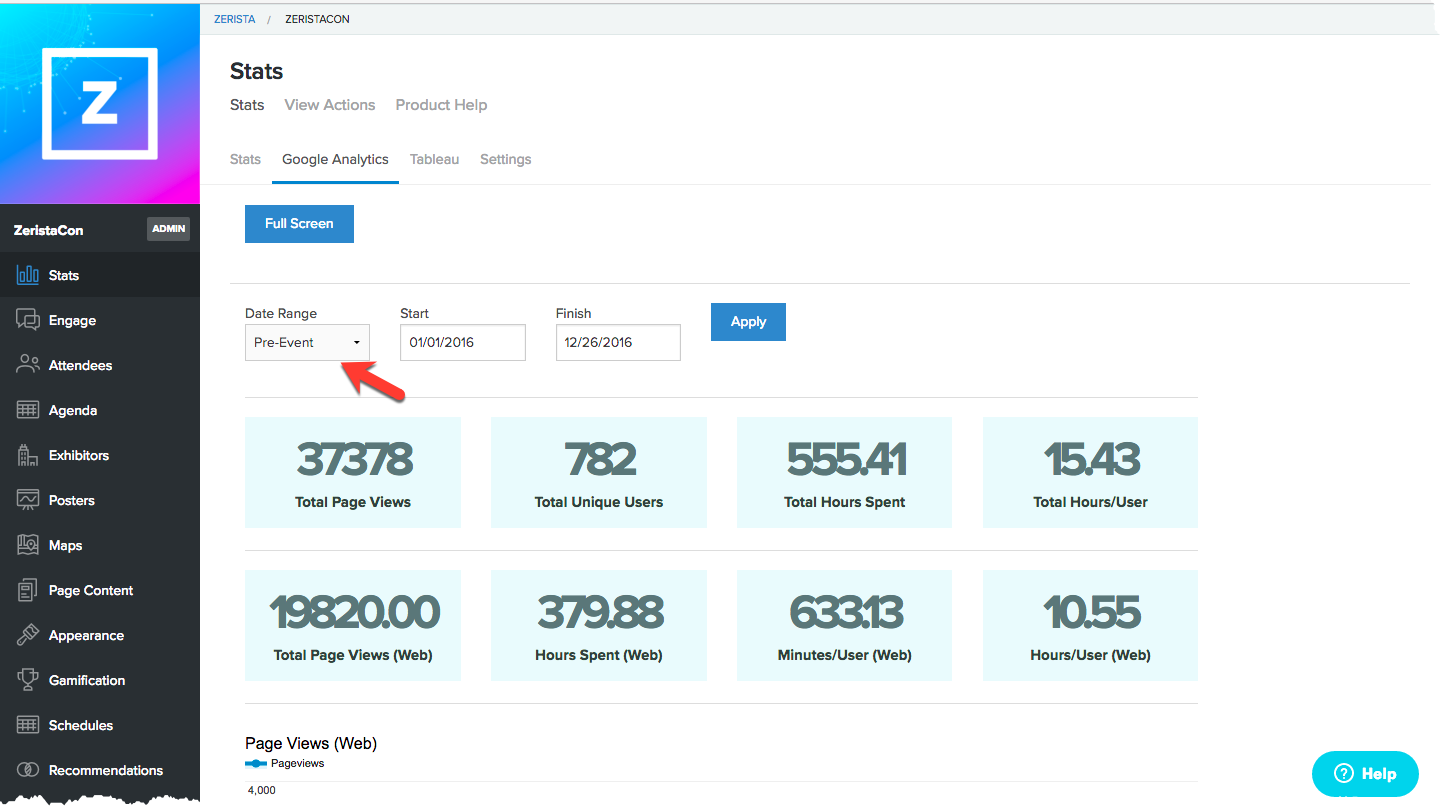 **Click here for more information on the Stats Page
**Click here for more information on Actions
For any further questions or queries please contact Zerista support, alternatively you can contact your project manager.