The gamification feature allows us to embed a game within a Zerista app. Games attract more users to apps and promote interaction. It's good, clean, competitive fun, and promotes a friendly atmosphere at an event.
Game Promotion
If you would like the information about your game to be available on the website and not just the app, you can add a game icon to the home page of the website. Choose a name for your game and create a 400x400 thumbnail for the site. See the example: GameWebsiteThumbnail400x400.png. We encourage advertising prizes on the icon as well! You can add this to your page by using the square ad functionality.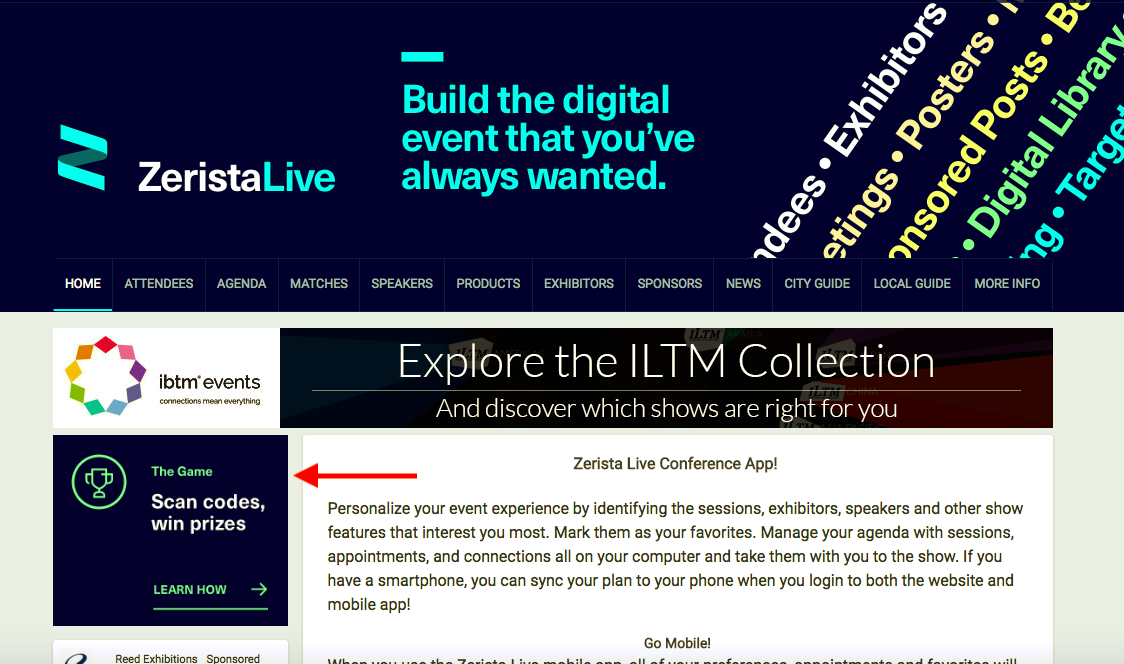 Using the ad to promote your game, you can also link to a page with more information. On the app, the page with rules and achievements is created automatically from the information you put in to the gamification section of the admin. To make a game rules page on the desktop, add a custom content page and link it to your ad. Feel free to use graphics! Our demo page includes a graphic that is 650x250 pixels. See our example: exampleGamingBanner.png.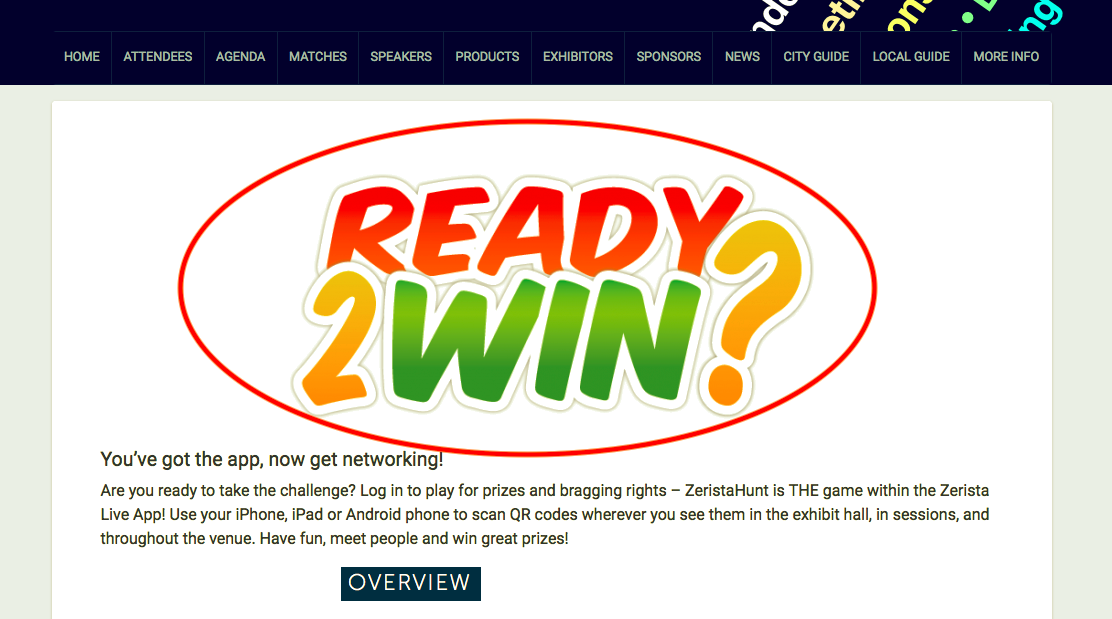 To create your game and the mobile game pages, please see our gamification achievements and set-up article.