The gamification feature allows us to embed a game within a Zerista app. Games attract more users to apps and promote interaction. It's good, clean, competitive fun, and promotes a friendly atmosphere at an event.
Game Promotion
You can choose to add a game icon to the home page of the website to inform users there will be a game at the event. Choose a name for your game and create a 400x400 thumbnail for the site. See the example: GameWebsiteThumbnail400x400.png. We encourage advertising prizes on the icon as well!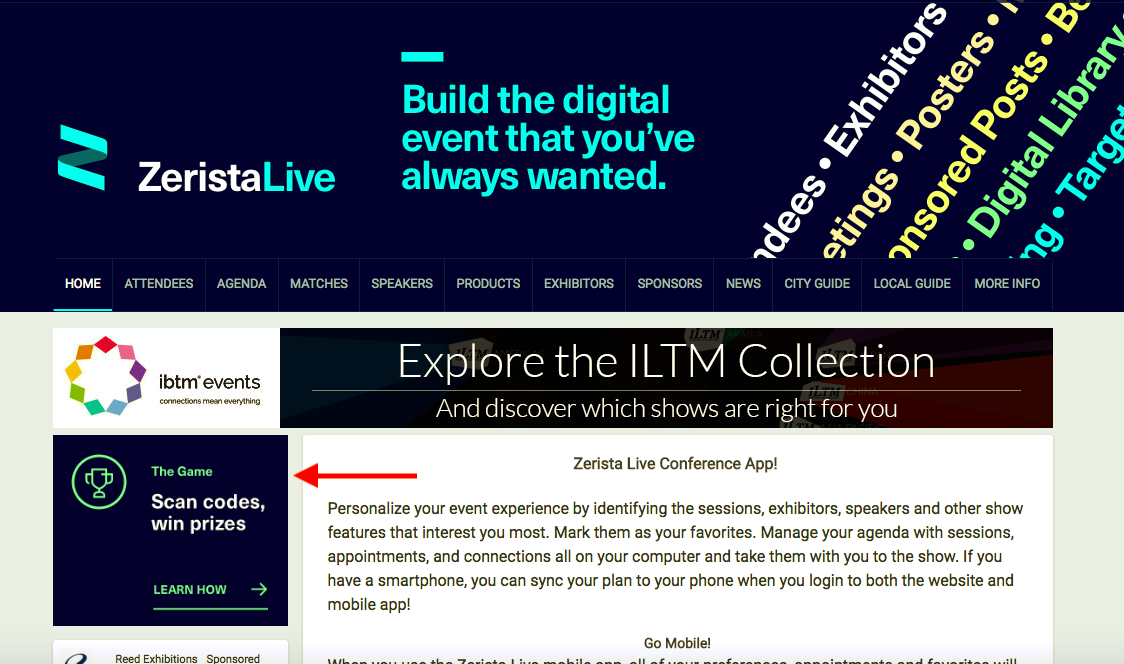 A gaming rules page will be linked to from the icon. You have the ability to add a header image to this page. This image dimensions need to be 650x250 pixels. See our example: exampleGamingBanner.png. Banner placement is shown below.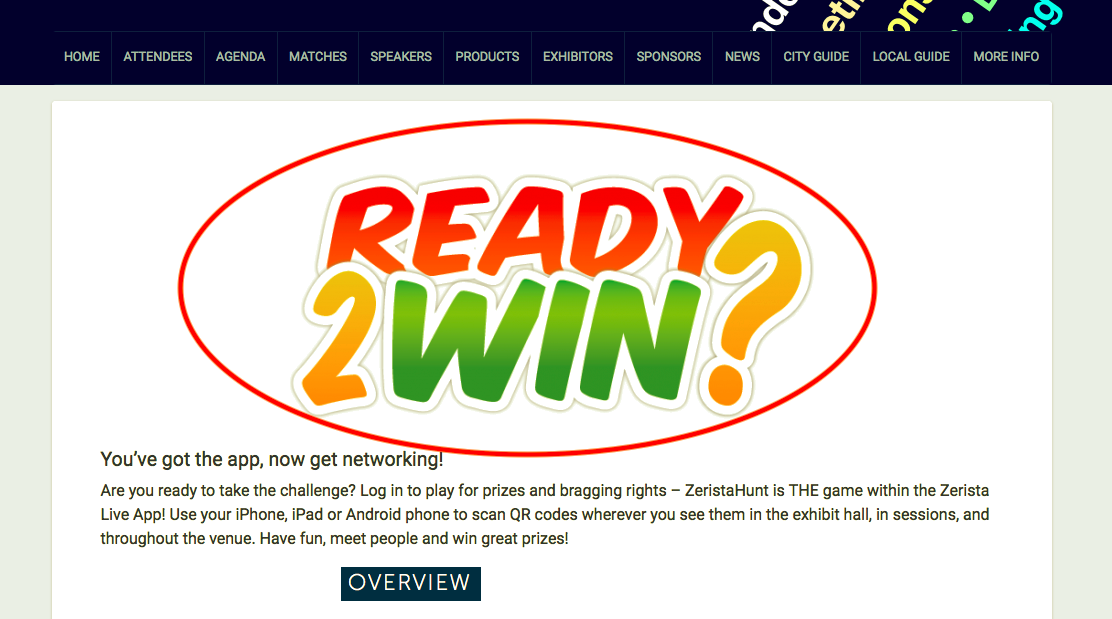 Creating Your Game
The first step is to start populating our rules page using the example rules (ExampleGamingRulesPage.docx).
Please see our gamification achievements and set-up article.