These are all the graphics sizes used for the app and website.
Apple is very particular on the graphics required for the apps. There are a few things that will cause Apple to reject your app, including graphics requirements not being met precisely.
You must submit the EXACT sizes listed below. If they are one pixel off they will not load.
Images must be .PNG files. No transparency layers can be submitted.
The splash-screens should be similar in design to all other splash screens. All squares should be similar in design to other squares. Apple wants consistency in the theme of all of the graphics. Sponsored loading screens with different branding are okay.
Images should not have a border around the graphics
Graphics must be less than 4mb each
Icons
Native App Icon (icon for conference in Zerista parent admin)
180x180
Small Native App Icon (icon for Zerista admin)
80x80
Both of those App Icons are what appear on the front page of your home screen and is the icon for the app itself.
Store Square
1024x1024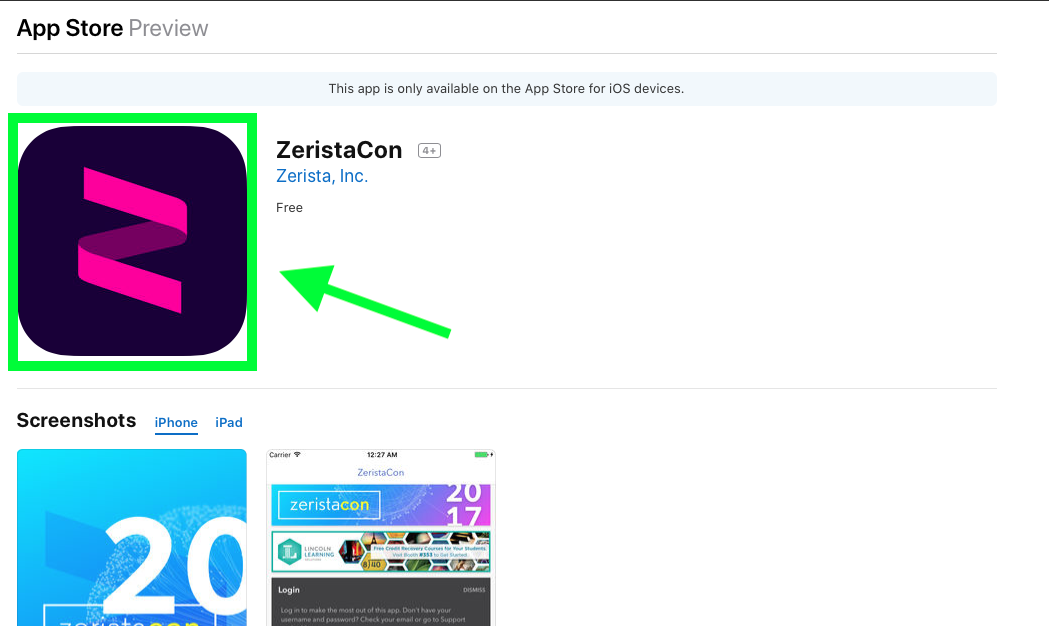 Android Feature Graphic
1024x500
Conference Icon (Homescreen app icon and listing icon)- This should always be conference specific.
300x300
Main Banners
Email Banner
580x116
Mobile Portrait Main Banner (Header of your mobile app)
1536x288
Mobile Portrait Tall Main Banner (iPhone only)
1242x710
Mobile Landscape Main Banner (Header of your mobile app)
2008x200
Desktop Main Banner (website Header image)
1000x200
iOS Loading Screens
iOS Loading Screens iPhone Portrait - XS Max, XS, XR, X
1242x2688
iPad Portrait Loading Screen
2048x2732
iPad Landscape Loading Screen
2732x2048
iPhone Portrait Loading Screen
1242x2208
Android Loading Screens
Android Portrait Loading Screen
960x1600
Android Landscape Loading Screen
1600x960
Sponsorship/Advert Graphics
Please see Sponsorship/Advert Graphics for sizes and information regarding sponsorship and advertising graphics.