The first time you log in, you will be able to set up your profile as part of the onboarding process. Think of your profile as an online business card: use it to advertise your brand, your interests, and your expertise. The more complete your profile, the better you'll connect with other users that matter to you!
You can make changes to your profile at any point after the intial onboarding setup. Follow the instructions below to access your profile from the event website and mobile app.
To access your profile from the website...
1. Select "My Profile" from the drop-down in the upper right-hand corner of any page, as indicated below.
...Or the profile sidebar on the home page. Either link will open a preview of your profile.
2. Click "Edit My Profile."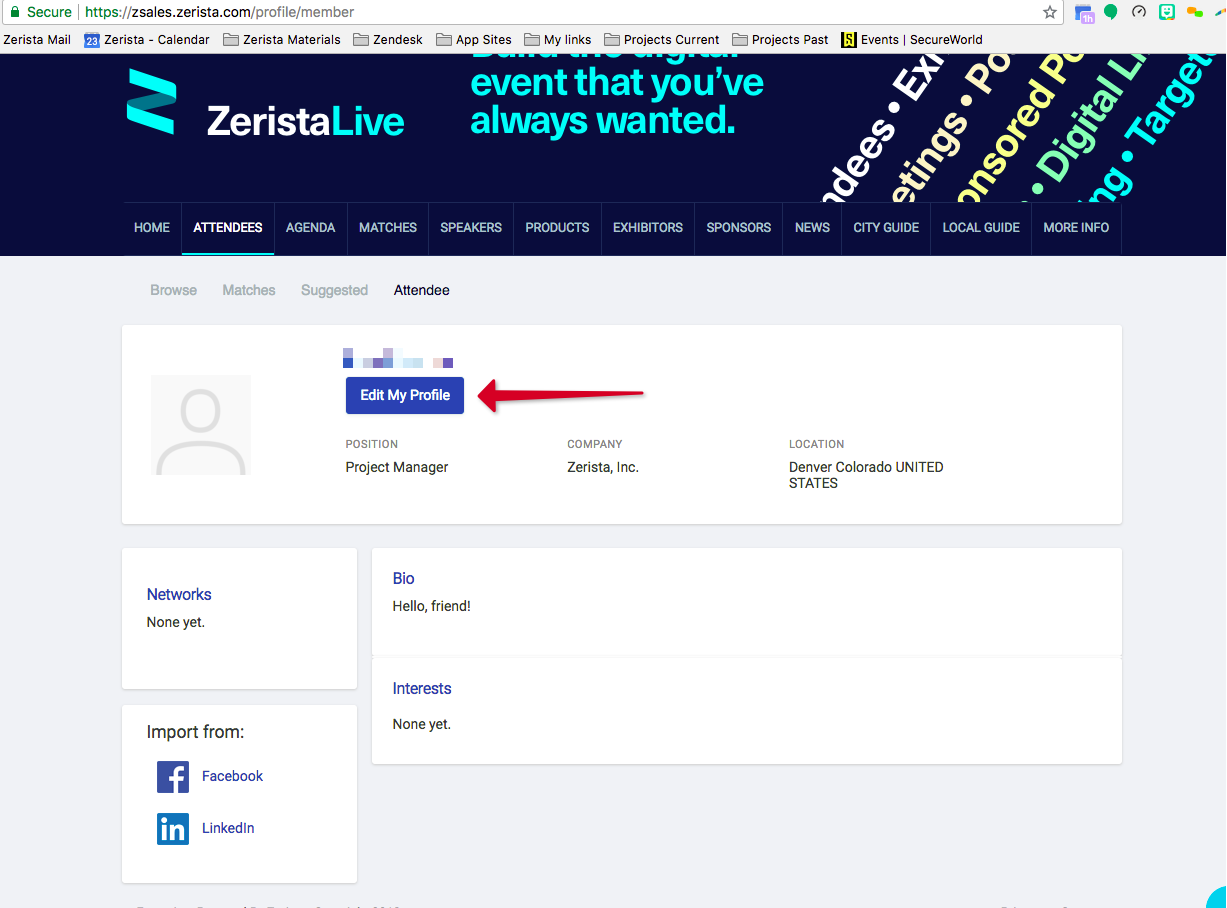 3. Update the available fields to your satisfaction.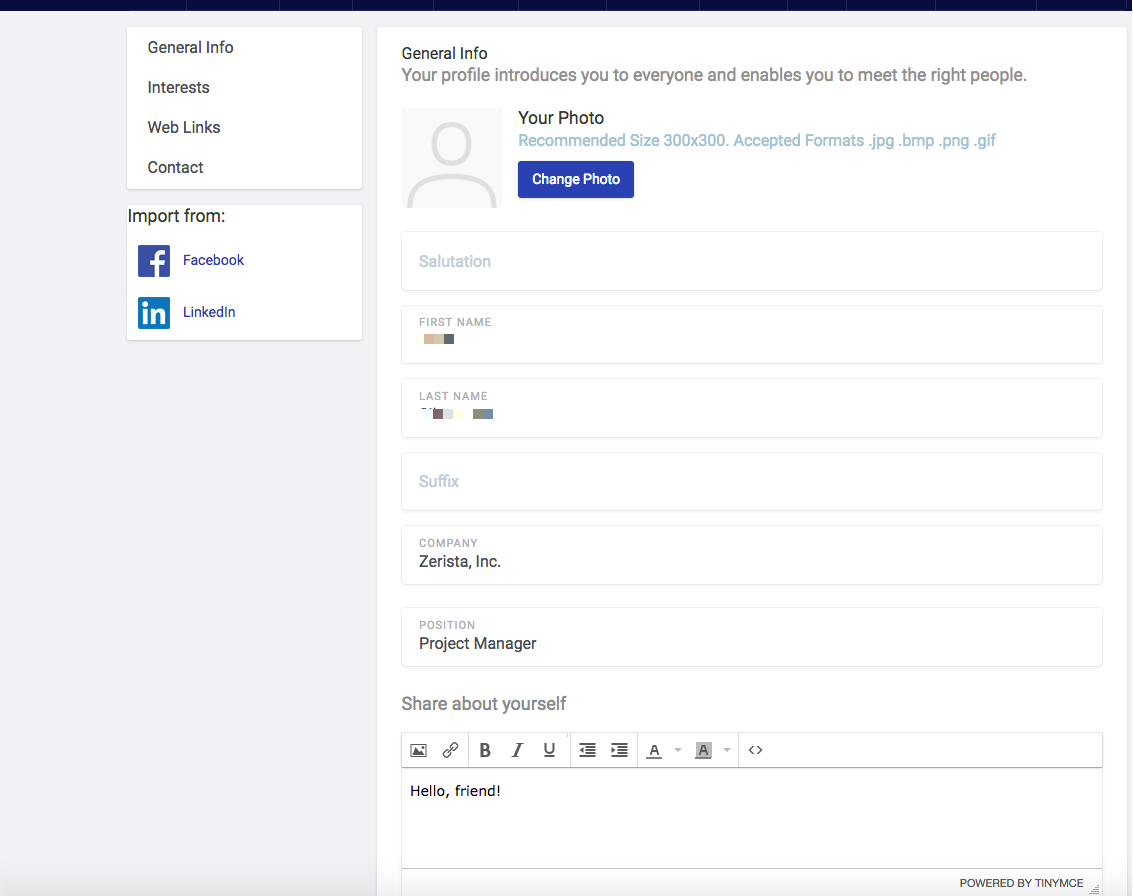 4. Click "Save" at the bottom of the page.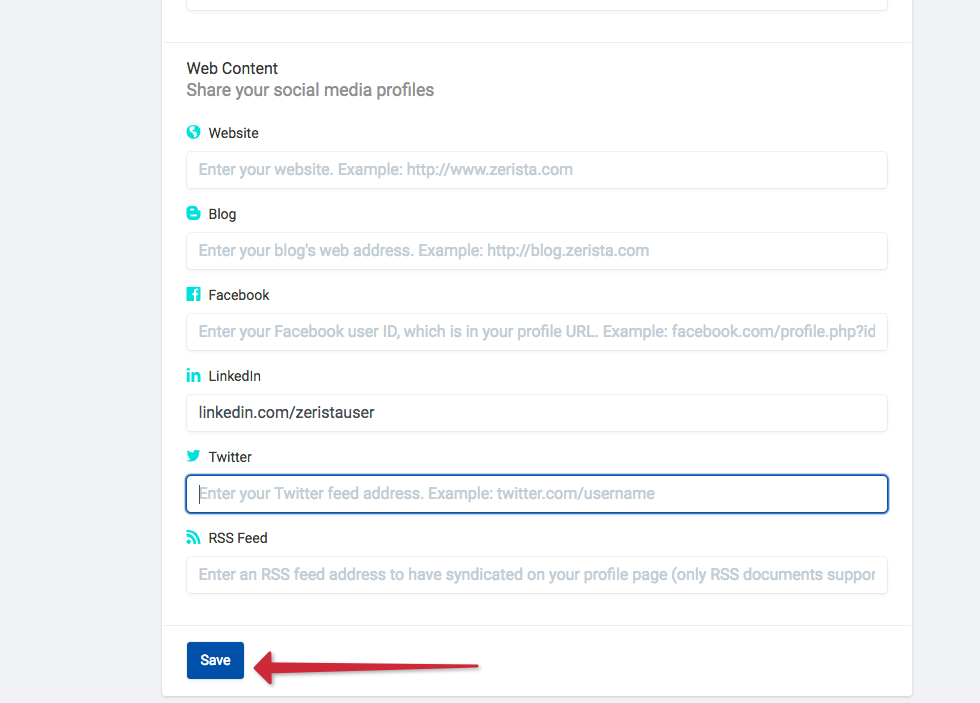 To access your profile from the mobile app...
1. Log in
2. Select the My Event tab
3. For Android, select "Edit My Profile"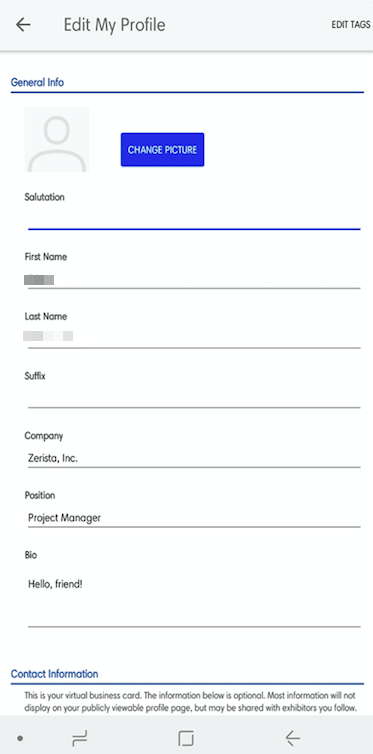 ...For iOS, select the icon at the top-left.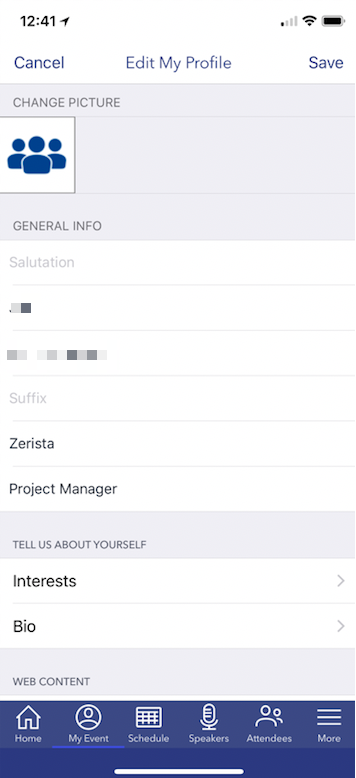 4. Make your changes. Don't forget to save!
 If you need more assistance, check out zerista-personal-profile-help-guide_1-11-18.pdf 
Note: some fields or sections of your profile may be restricted or unavailable. For example, you may find that the "Interests" section lacks content; don't worry, this just means that interest tags are not being utilized for the event. Please contact app support for any queries or assistance.