Weather is terrible, your speaker's flight has been canceled. Now you need to scramble to find someone to fill in. What a nightmare. Luckily changing the speakers in the app is a walk in the park compared to that.
Login to admin
Click on the Agenda tab in the main menu on the left
Click on the name of the session you wish to update
On the right hand side of the page, you will see a section for Speakers. 
Select your speaker type**
Type the speaker's name. The page will display the speaker in a drop down to choose from. Click the name. 
You will then see the speaker has been added. 
Repeat for all applicable speakers in this session. 
Click Save when you are done! 
To remove a speaker, click the "X" next to their name once you get through step 3 above. Then save! 
* Note: If you do not see the speaker's name in the box on the left they either have not been added to the system yet (Click here to see how to add a speaker) or they are in the wrong membership type (Click here to see how to adjust the user's membership type).
** You may change the type of speaker using the dropdown selection, underneath adding the speaker name. See screenshot below.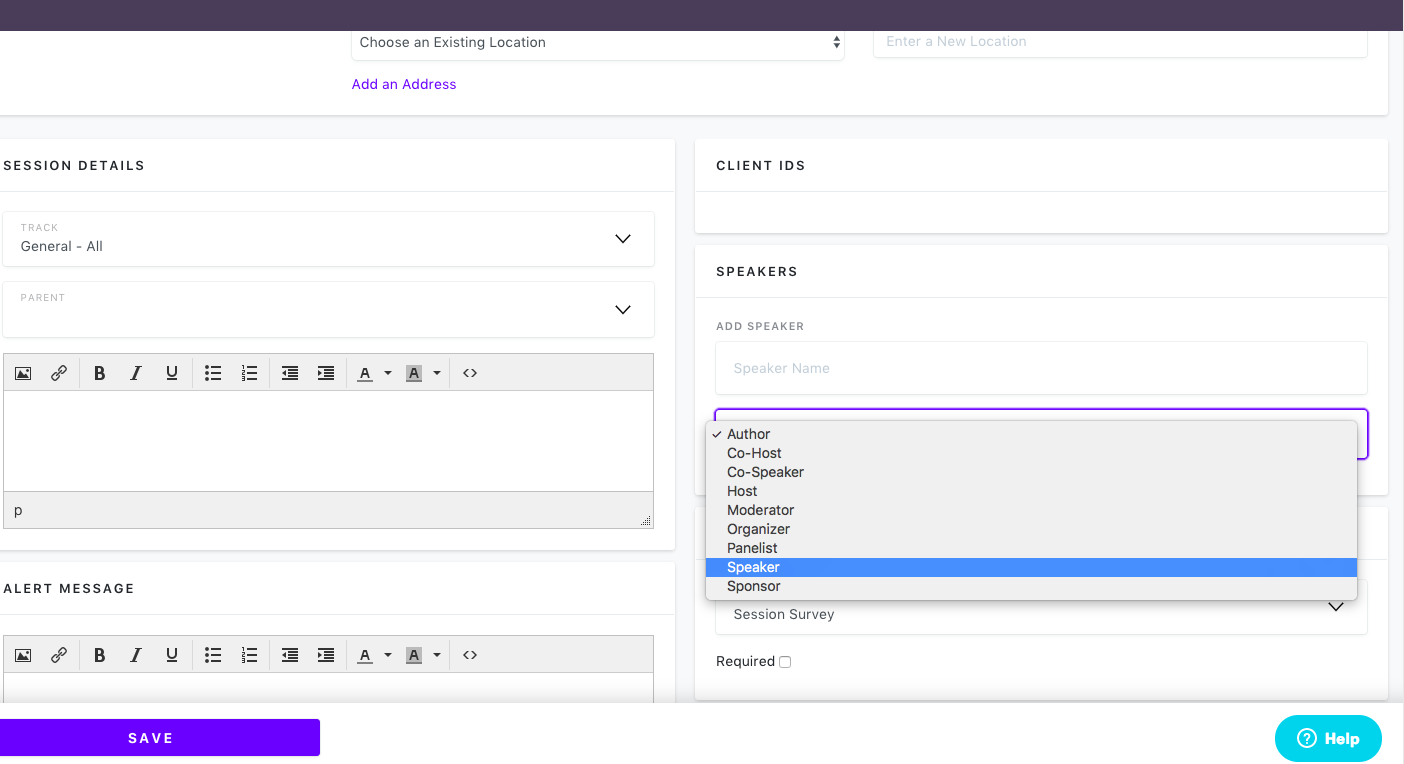 If you do not see a category of speaker type that you are wanting to use, you can change one that you are not using to the title of your choice. To do this, you can change a speaker title to the tile of your choice under terminology.(go to Admin> Settings> Terminology> Advanced)