This post will outline how to use the Launch Pad and the benefits from it.
We have recently redesigned our admin to include the Launch Pad and Tasks menu.
The purpose of this was to make the client experience more streamlined and easier for clients to keep on top of managing their tasks.
Once you have been granted access to your conference site by the Account Manager you will have the ability to login to the admin side of your site.
When you have logged in you will be taken to the Launch Pad menu.
Launchpad
is our new task management system, an intuitive digital space for our clients and your Zerista team to track the progress and status of all of the major tasks that go into setting up the app and making your event great. 
Gone are the days of updating a spreadsheet or emailing the team for a status update. With
Launchpad
, you'll see a high-level view of the tasks we're working on so we can move forward together. 
The great thing about the launch pad you can update the status of each task.
You can select the following statuses from the drop down menu:
New
In Progress
Completed
Declined
Not Applicable
Once you have selected from the dropdown menu click on Update Status.
You can repeat this step for each Task to update each status.
There is also an option to go into the Start-up menu to add in all of the relevant contact information and details for your conference.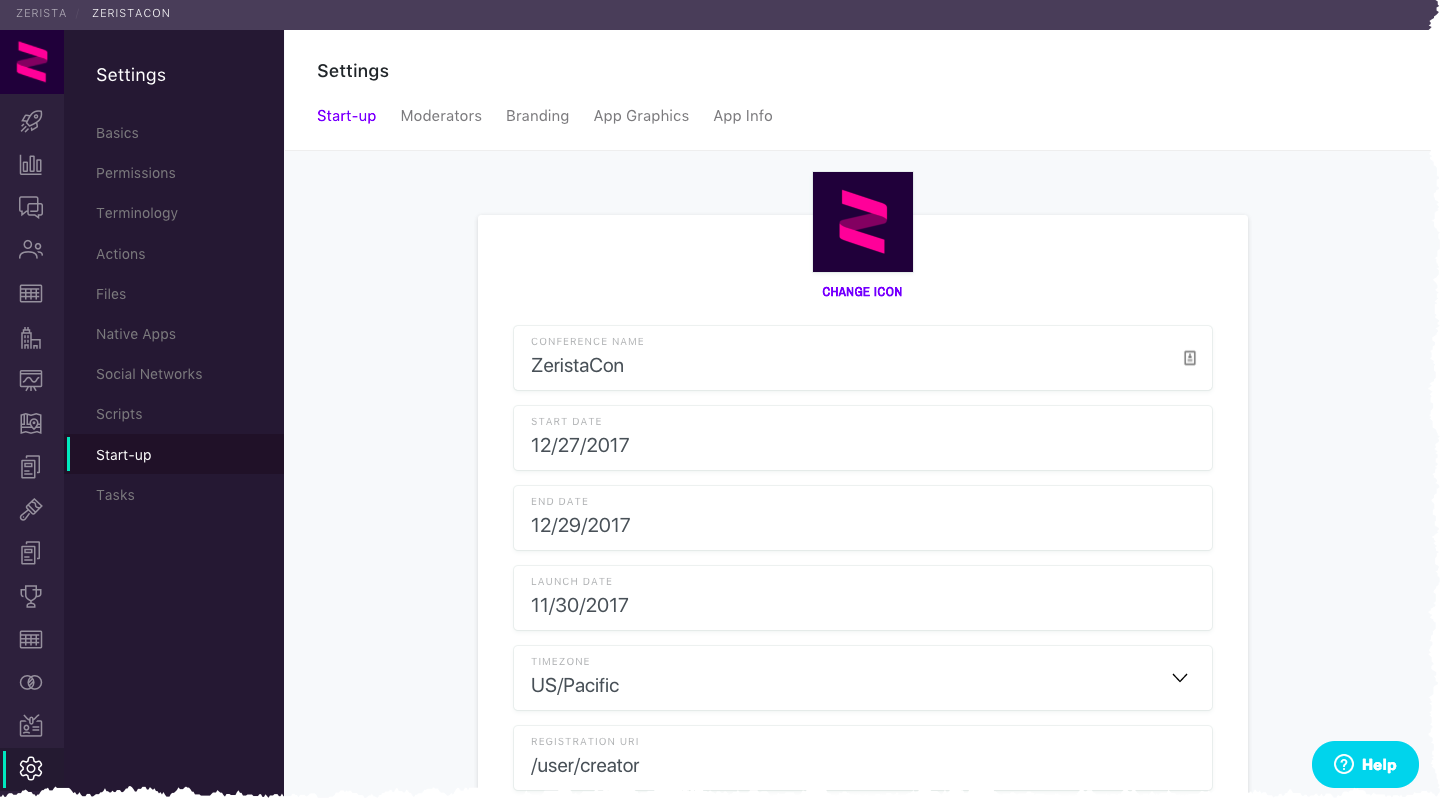 If you require any further assistance please reach out to your Project Manager, alternatively contact Zerista support.