This article will explain how to create ad campaigns and display ad banners on your Zerista website and mobile app.
First, log in to the admin of your website, then click the Ads tab.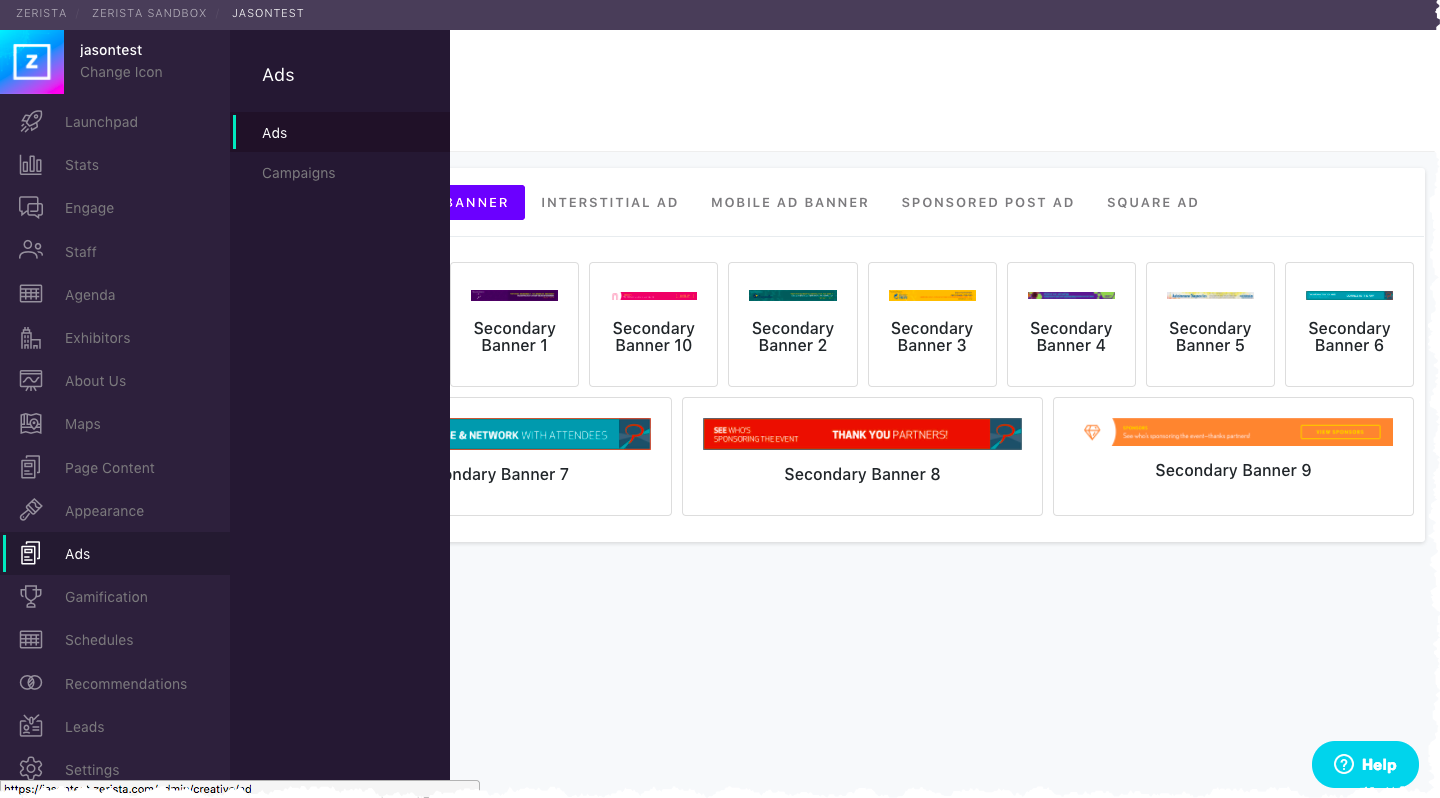 From the Ads page you can upload desktop and mobile ad banners, interstitial ads, sponsored post ads, and square ads.
We'll explain how to upload a desktop ad banner as an example, but the process is the same for all ad types.
Click "Desktop Ad Banner," then click "Create."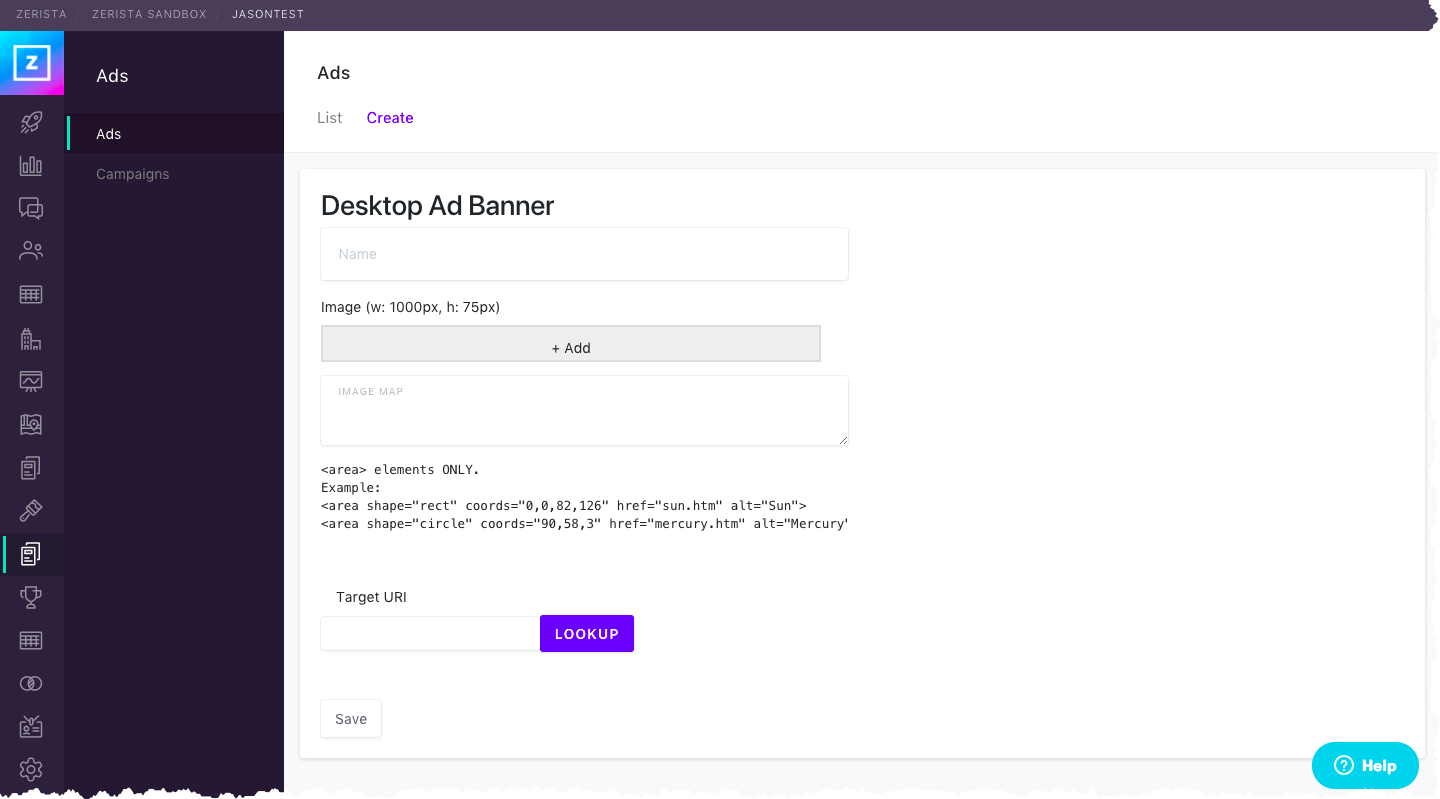 The following page provides you with the required dimensions for the ad banner (w:1000px, h:75px). The required dimensions are different for each ad type, and images that are larger or smaller than required may not work properly.
Give your banner a name and then click "+ Add" to upload your banner. Use "Image Map" to make changes to the ad's shape and positioning. Choose a Target URI if you want the ad to redirect users to another webpage, or website. Click "Save" when finished.
Now, we have to set up an ad campaign. See our help center article on Ad Campaigns at