This help centre post will cover how to update a map or maps and relinking boxes.
Before we get started please make sure that you have already added a map/s under admin.
For instructions please Click Here
By updating the map we want to make it very clear that by doing so leads to relinking every box that existed on the previous map.
To edit your map click on the edit button.
The page will reload and you will notice that that map has loaded. On the left hand side you will see a small menu. 
Zoom in
Zoom out
Draw a polygon 
Draw a rectangle
Draw a marker
Edit layers
Delete layers
To update your map and relink the boxes you will need to select whether you want to draw a polygon, rectangle or marker.
I would recommend using the zoom in to enlarge the map to make it easier to draw on.
For this example I have used the rectangle to draw a box on the map.
When you have provided a name in the box above you have to click Save.
You will now see below that the box has been saved on the map.
Continue to draw more boxes by using rectangle or click on cancel to select something else you would like to use to draw.
At any stage you can delete boxes by using the delete layer menu (Trashcan on the left hand side).
Click the trashcan and then select which box you would like to delete.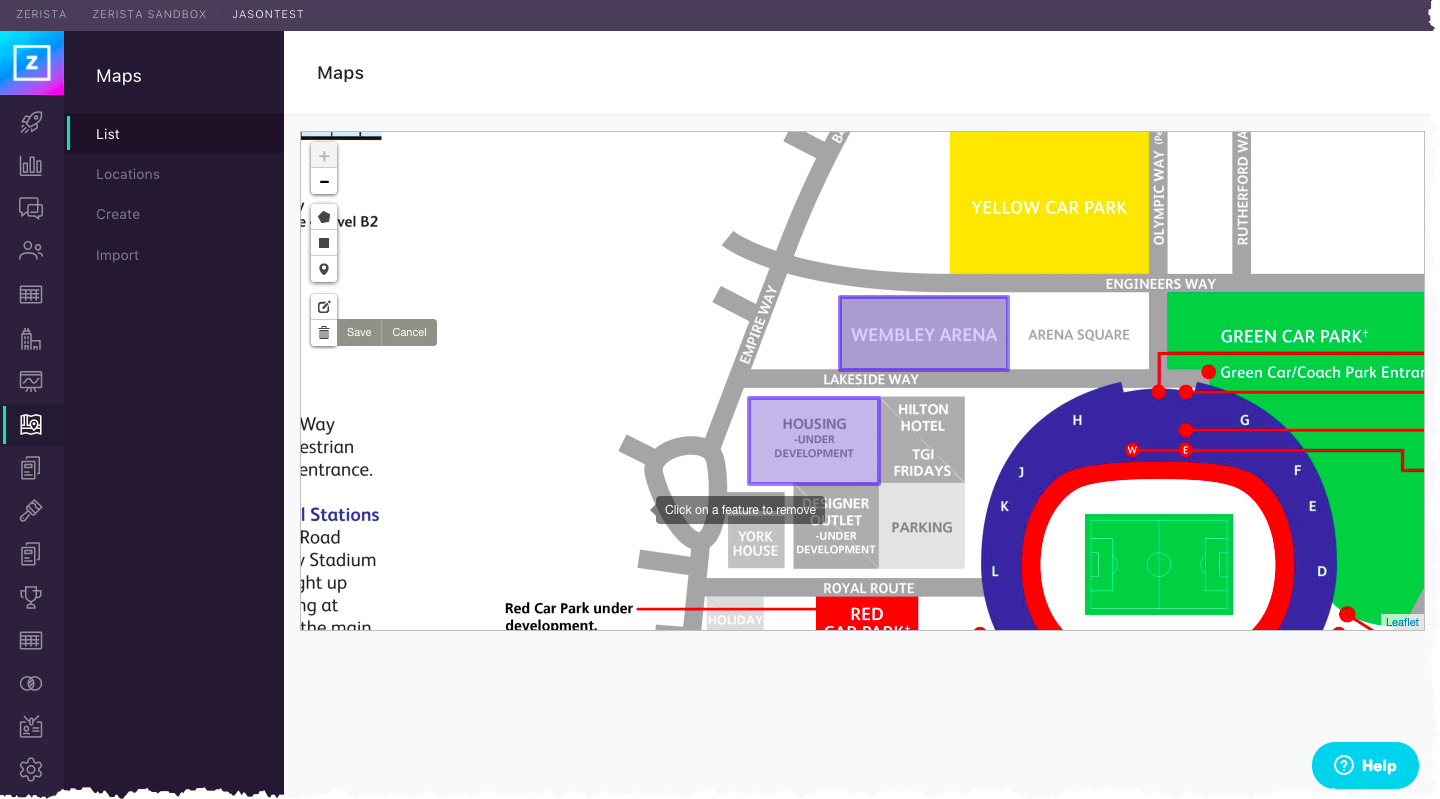 Once happy with your selection remember to click save on the left hand side.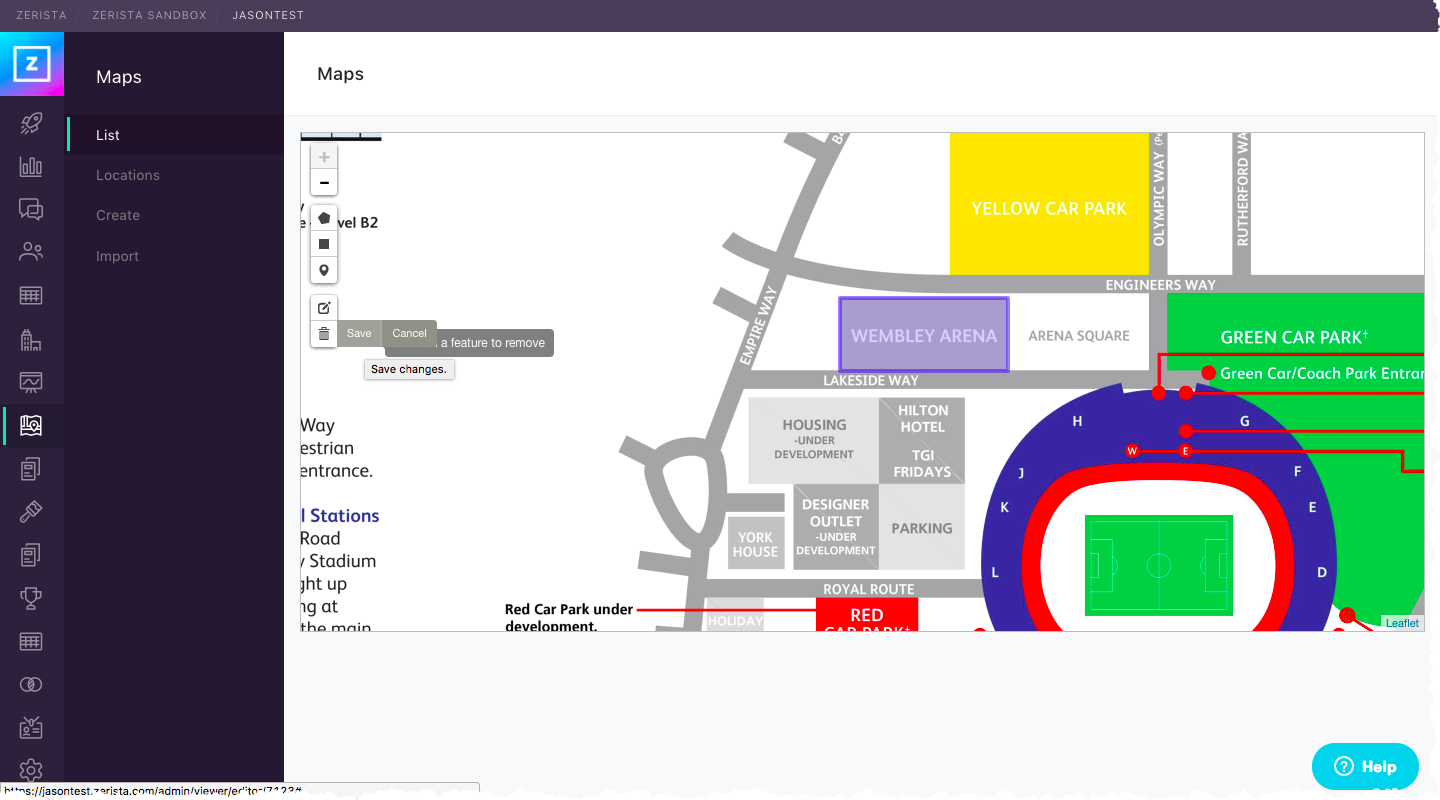 The box has now been removed.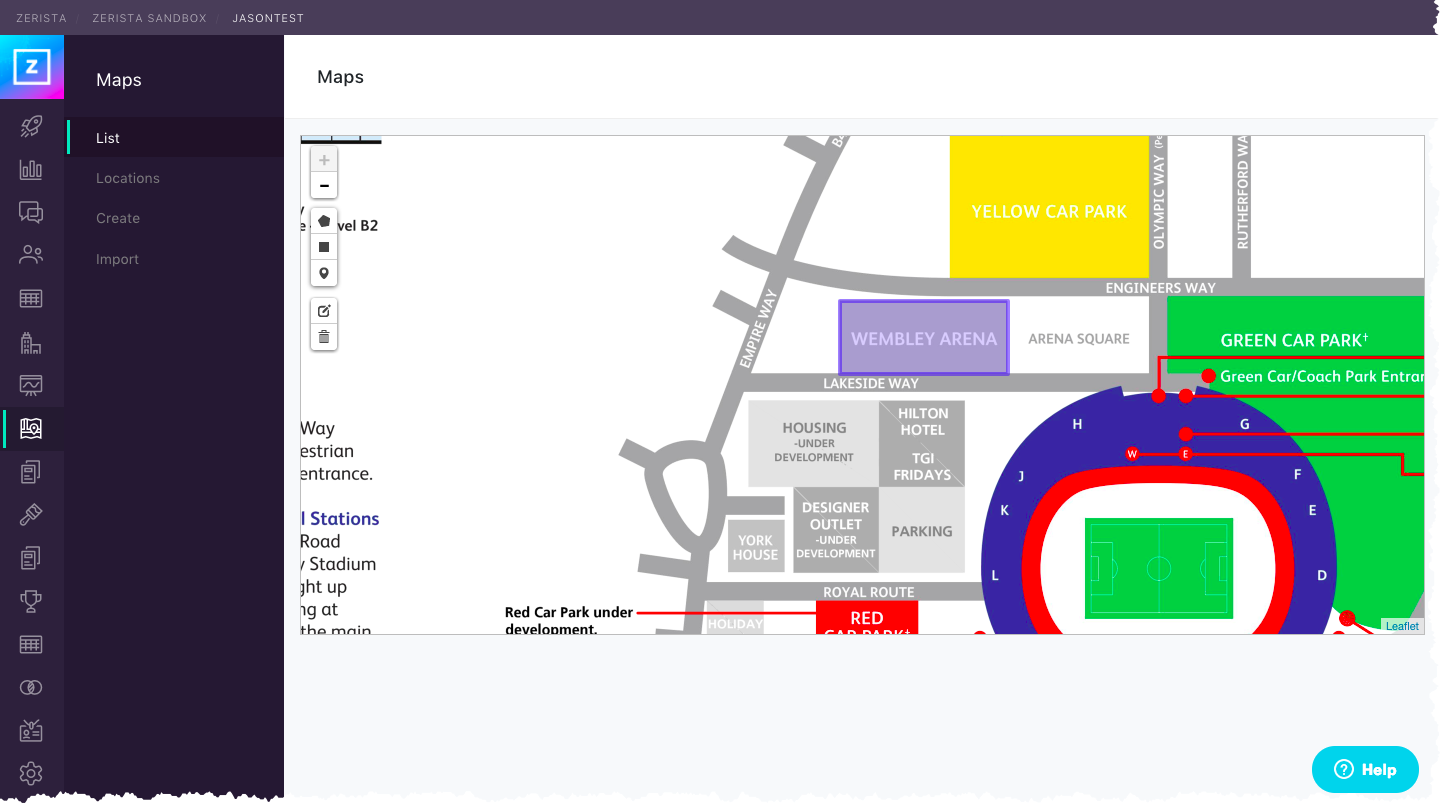 If you are happy with the updated map and linking the boxes you can preview the map by going back to Maps > List.
You can click on the name of the map to view how it looks on the front end of the site.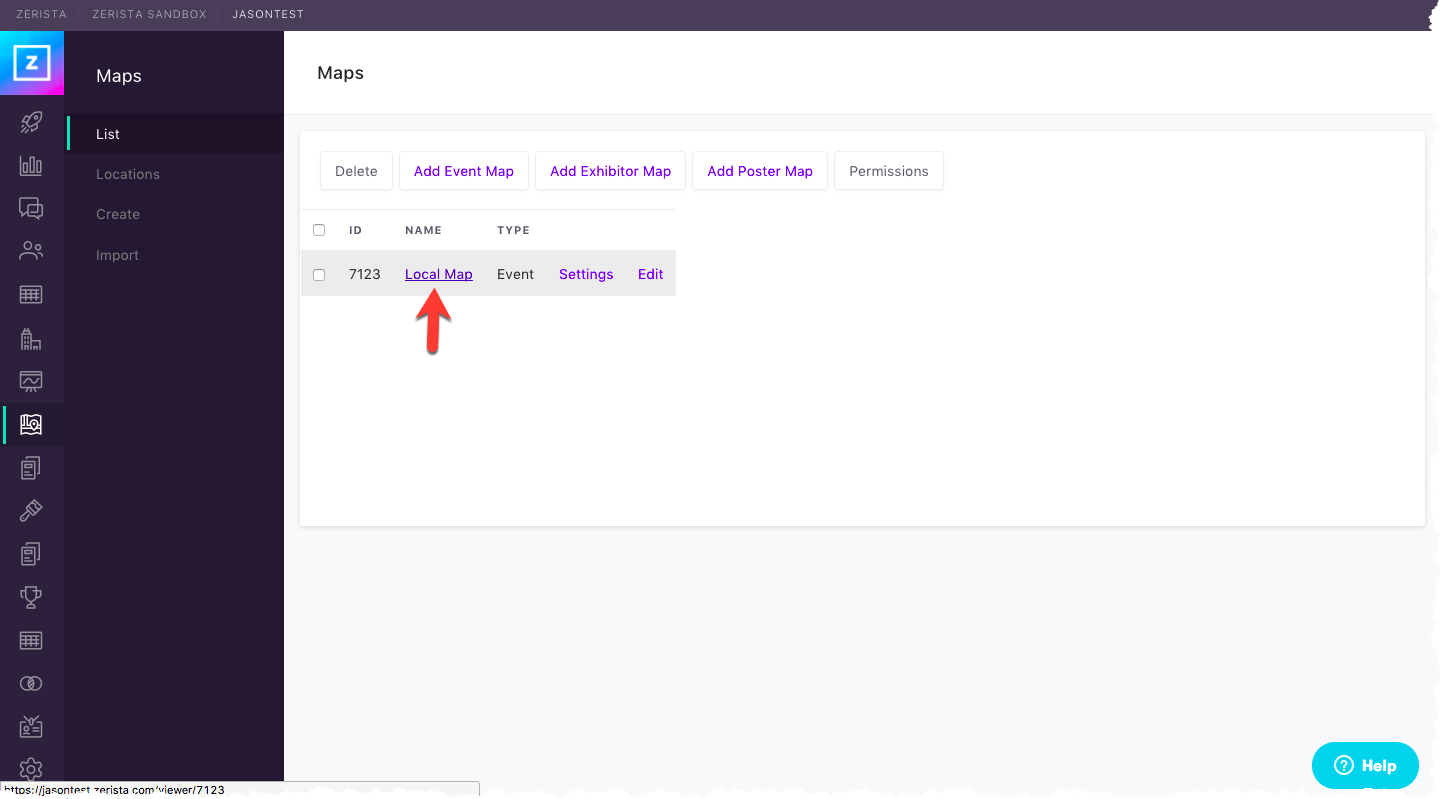 Any questions please reach out to your Project Manager, alternatively contact Zerista Support.