To add attendees to a particular session, go to admin->Agenda and select the session. You have to click into the actual session that you are wanting to add attendees. Then, in the submenu on the left, select Attendees. 
At the bottom, you can add attendees individually by email address or add by membership type.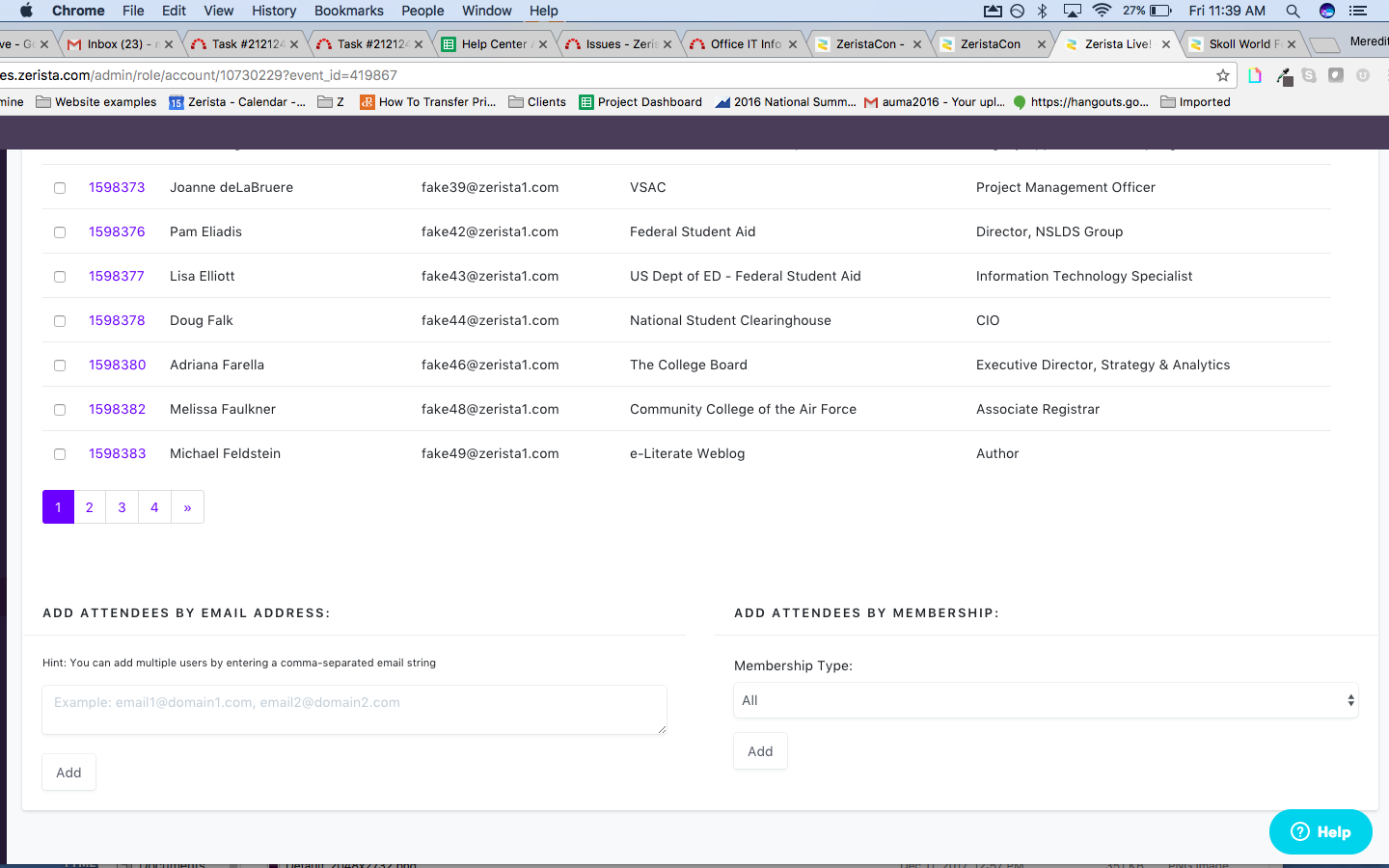 Once you add attendees to the session, they will populate into a list like shown above. You can remove a user from the session by selecting the tick box next to the user and select Remove.