To add attendees to a particular session, first, open Agenda in your Zerista website's admin portal, then click the title of the desired session from the List. Then, in the submenu on the left, select Attendees.
Scroll to the bottom of the page. You can add attendees two ways, individually by email address, or you can add all attendees associated with a chose membership type.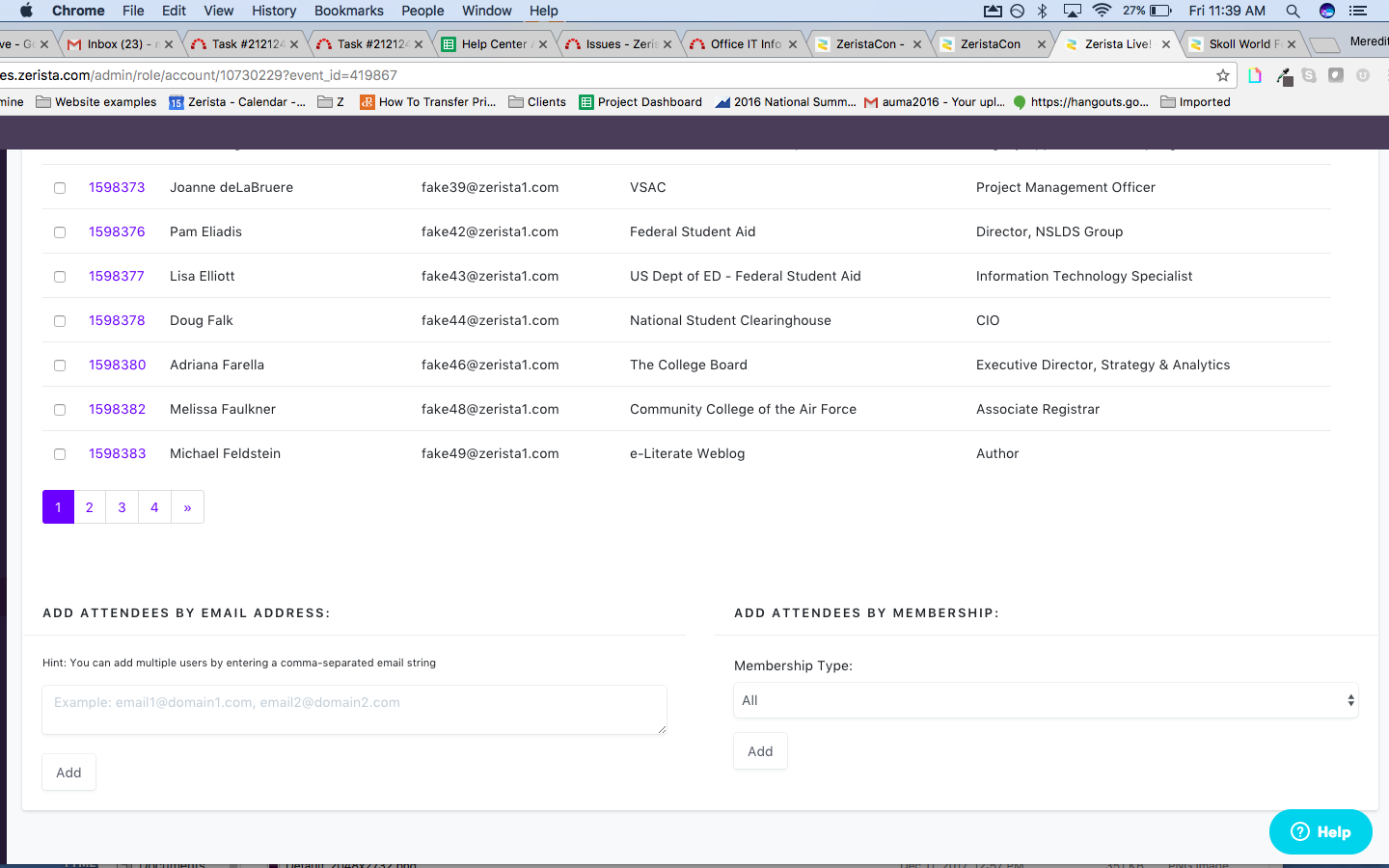 Once you add attendees to the session, they will populate into a list, as shown above. You can remove a user from the session by selecting the tick box next to the user and clicking the 'Remove' button.