First, log in to the admin of your website, then click the Agenda tab. In the submenu, the top selection is List.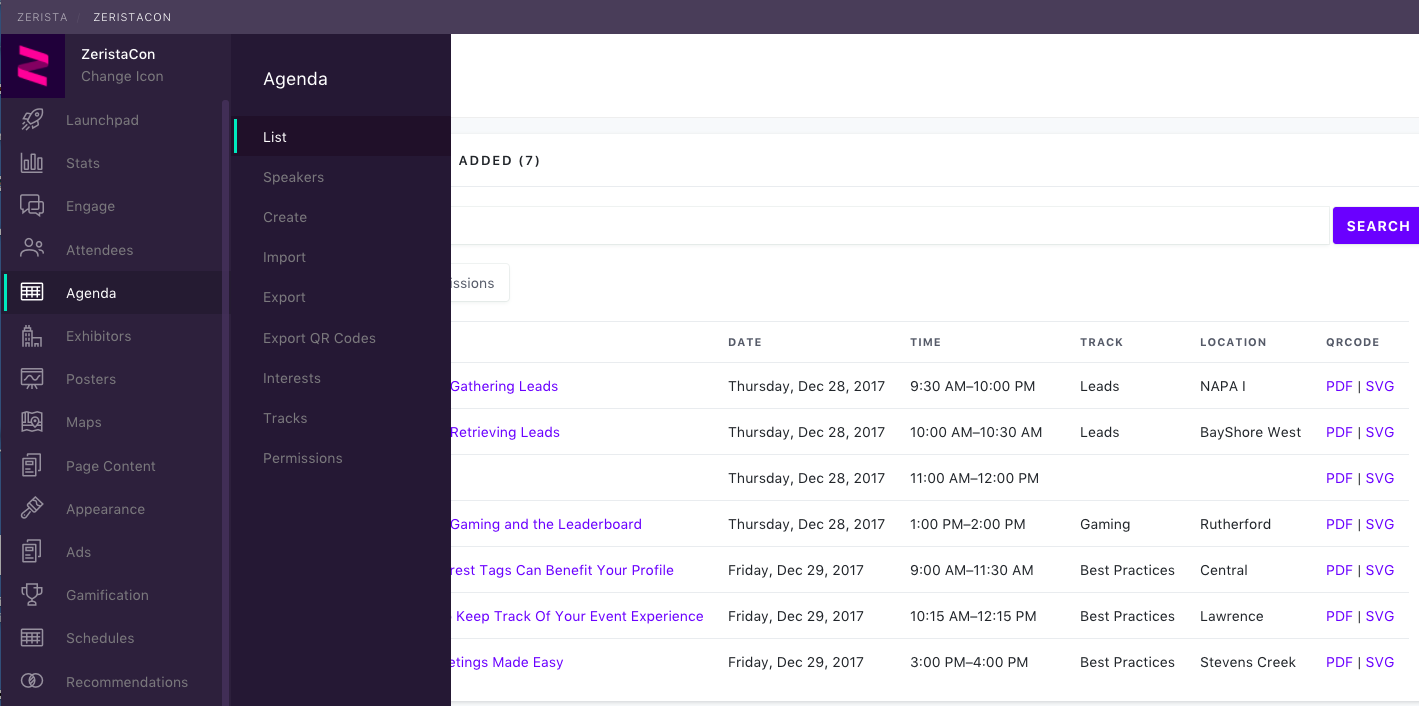 You are able to see all the sessions you have added thus far. On this page you are able to search sessions, delete sessions, set permissions, download session QR codes, and select a session to edit that particular session.
You can search sessions, filling in your search criteria and select "Search".
You can delete sessions by selecting the tick box next to the session name, then hit "delete".  
To set permissions for sessions, please contact your Project Manager to assist you.
To get a QR code, select the PDF or SVG of that particular session. 
To edit a particular session, select the name of the session and you will be able to edit information for that particular session.