A push notification is a message that pops up on a mobile device. They look like SMS text messages and mobile alerts, but they only reach users who have installed your app. Users don't have to be using the app to receive them.
Why are they used?
Push notifications provide convenience and value to app users. For example, they can notify users about meeting requests, messages, and upcoming sessions while onsite.
We can configure how notifications are received by the end user via Email or Push Notification.
It is recommended that the notification preferences are configured prior to launching the site as any notification changes will not affect users who have already signed into the site or app.
Moderators can set notifications under Engage > Notifications, in admin.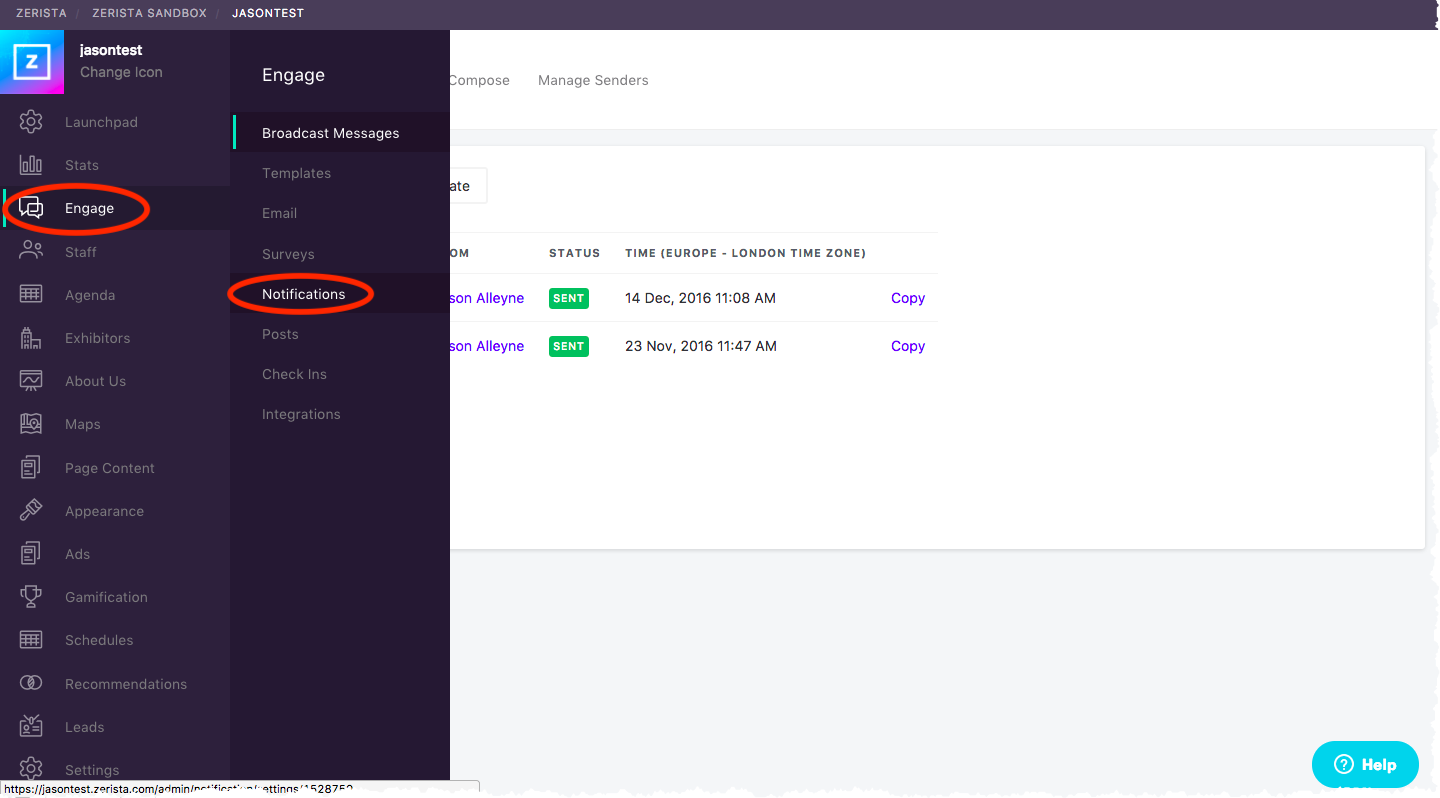 Notifications can also be changed on the user level. Users can do this from their account settings, and moderators can do this from a site's admin.
To edit a user's notification settings from admin, open the Attendees menu.
Select the desired attendee from the list and open their record. Click Notifications, as indicated below.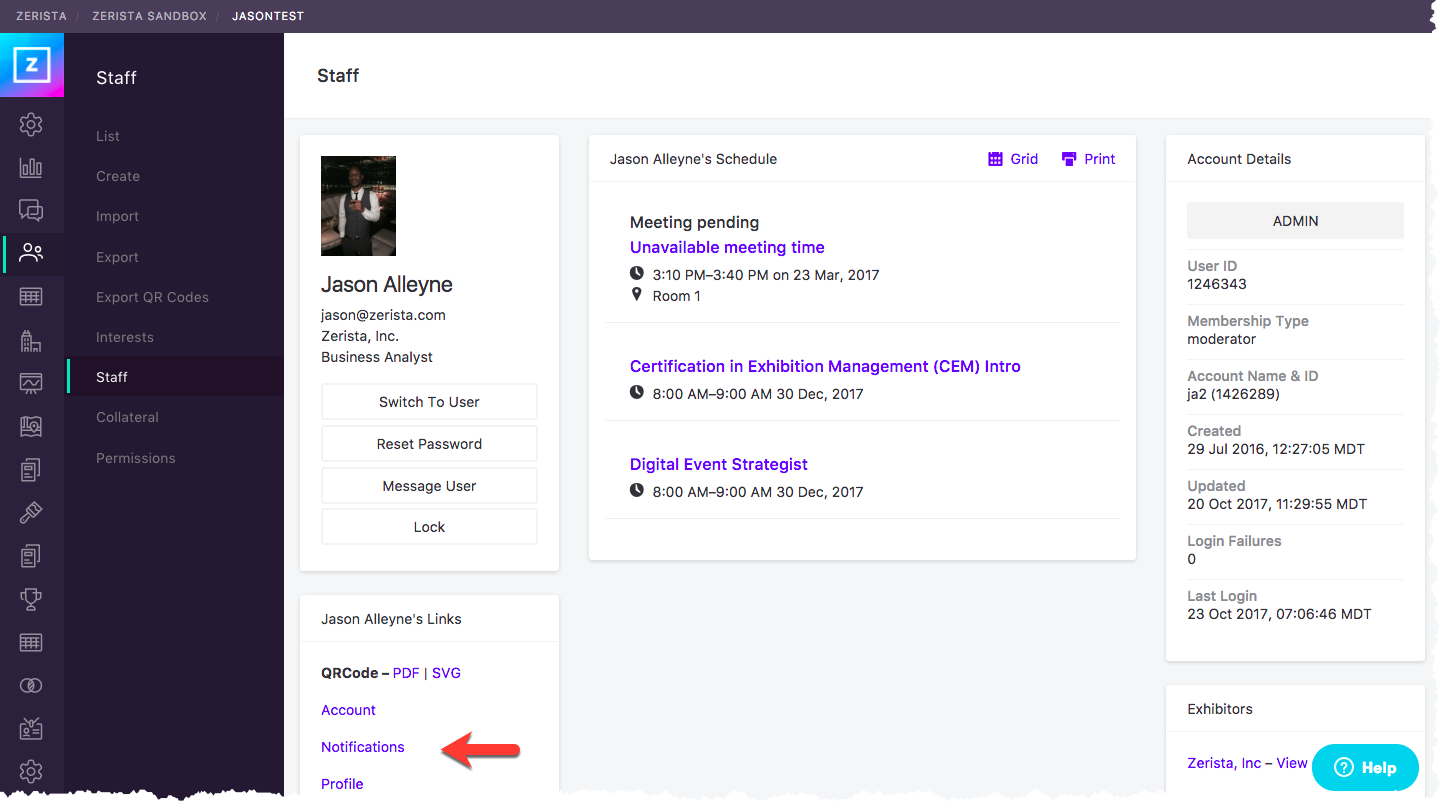 Make the desired changes, and click Save.
If you require any further assistance on this please contact support or your Project Manager.