The Broadcast Messages List allows authorized users to view details and statuses of broadcast messages and modify messages that have been scheduled for a later date.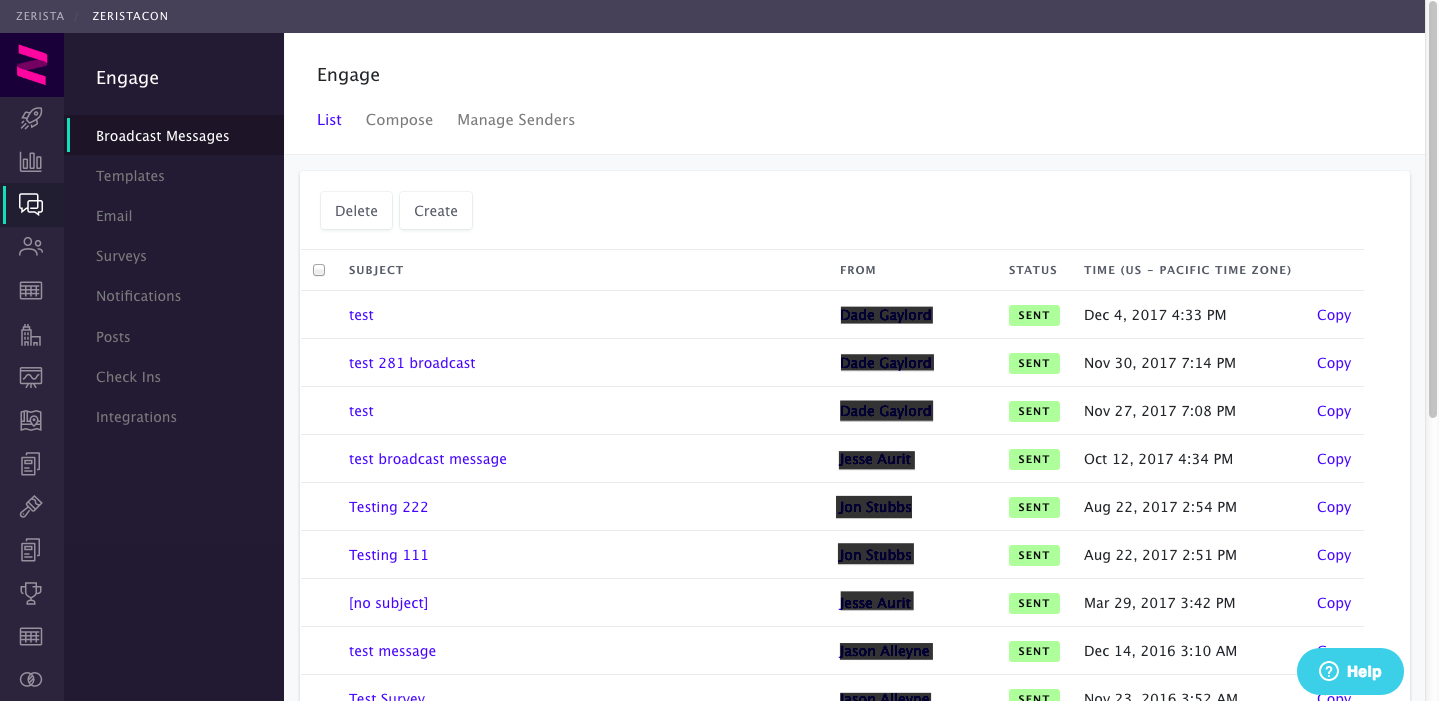 Click on the subject of a broadcast message to view more details, such as the target audience and sent statistics.  If the message has not been sent yet you can edit the entire contents of the message or cancel it entirely.
Need to send multiple messages to the same demographic? Save time and click "Copy" to create a new message with the same settings as a previously sent one.